Maxim Shareholders OK EpiCept Deal
Thursday, December 22, 2005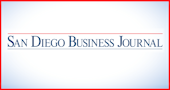 New Jersey-based EpiCept Corp. is looking toward January to finalize its acquisition of San Diego-based Maxim Pharmaceuticals, Inc.
Maxim announced Dec. 21 that its stockholders approved its plan to merge with EpiCept in a deal valued at $136 million.
EpiCept will issue shares of its common stock to Maxim shareholders in exchange for all of the outstanding shares of Maxim.
Shares of Maxim, traded on the Nasdaq as MAXM, were trading at $1.19 on the morning of Dec. 22.
, Brad Graves