Real Estate Firm Puts Emphasis on 'Estate'
Wednesday, December 21, 2005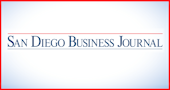 Prudential California Realty, a residential real estate brokerage firm based in San Diego, on Dec. 20 announced the formation of its Architectural Collection Division.
Launching in San Diego, Los Angeles, Orange and Santa Barbara counties, the new division will eventually expand into other areas of Southern California.
Stephen R. Sutherland, an architecture and design executive and a principal of SJI Concepts, a design and planning firm in Newport Beach, will serve as executive director for the new division.
Based in Prudential's Newport Beach office, Sutherland will be responsible for selecting properties into the collection, as well as educating and training the division's agents.
"The new division will feature the most impressive estates and waterfront homes in Southern California," said Sutherland. "Properties are not required to have been designed by a famous architect. However, each home will meet specific criteria to be considered for inclusion into the collection."
Initially, 50 homes will be featured, with no more than 100 properties to be included in the collection at one time. Some of the first estates selected include the former home of actor John Barrymore on South Windsor Boulevard in Los Angeles; an oceanfront estate designed by Ed Lohrback known as Rockledge by the Sea, located on an acre of Laguna Beach's coastline on South Coast Highway; and a home designed by architect Wallace Cunningham on St. Andrews Road in Rancho Santa Fe.
The agents chosen to participate in the Architectural Collection Division specialize in a particular region, and must complete training and ongoing education courses developed by Sutherland and Peter Zellner, a Harvard University-educated professor of architecture. The agents will regularly meet with architects, historians, land planners and interior designers as part of their continuing education.
Before joining Prudential California Realty, Sutherland established the new Property Investment Division of Capital Suisse Europe. In addition to spearheading that division, Sutherland designed the new banking headquarters for Capital Suisse in the United States and Spain, as well as the company's private banking headquarters located on the Rock of Gibraltar.
, Pat Broderick