Small Business Help Line
Monday, December 19, 2005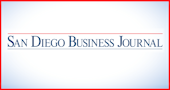 Question: How can I establish credibility and prove to prospective clients I can do what I say?

Answer:
Those of us in business could learn a thing or two from baseball players. Baseball players use statistics to tell the story of their season and career. Scorekeepers keep track of every at-bat, every hit, every strikeout, every run scored and every base stolen.
Businesspeople, on the other hand, are often shy about pointing out their accomplishments. My response to that is: Get over it! If you're not going to toot your own horn, then who will?
Ask yourself the following 10 questions to come up with your own list of stats. Your answers should be information you believe will help you "earn the right" to be seen as an expert in your field by your prospects and clients. Being seen as an expert will help you establish credibility.
1. How many years have you been in your current line of business or a related field?
2. How many clients have you or your business served?
3. What results have you generated with your business, products or services?
4. What results have your clients gotten with the help of your products or services?
5. What awards have you or your business received?
6. Where, and to whom, have you spoken, taught or done presentations?
7. Have you written articles that have been published in industry publications or the news media?
8. Have you been quoted or has your business been written about in the media?
9. How can you quantify your business? In other words, how many business deals or transactions have you made, and how many products have you sold?
10. What experts in your industry have you studied or learned from?
I challenge you to spend some time this week, compiling your own list of stats. Then select a few of the strongest, most compelling stats and start using them in your marketing. Remember, you're not using these stats to brag. You're using them to earn the right and establish credibility so prospects will feel confident in hiring or purchasing from you.
Written by Debbie LaChusa, founder and president of 10stepmarketing, a Santee-based small-business marketing, training and coaching firm. To contact LaChusa, visit www.10stepmarketing.com.