Revitalization Easing Its Way Into North Park
Monday, December 19, 2005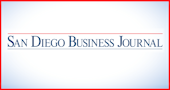 North Park could evolve into "one of the best communities" in San Diego, according to one local developer, while another predicts that the mere presence of a Starbucks is a sure sign of bullish times ahead.
"Five years ago, when I was on the Main Street board, we wanted a Starbucks," said Peter Dennehy, senior vice president of the Sullivan Group Real Estate Advisors in San Diego, who has been active in the North Park Planning Group. "It was pretty hard to convince them to come to a community if there are no signs of public/private investment. In Downtown, the CCDC (Centre City Development Corp.) has funds to do improvements, and to promote Downtown. We had nothing like that in North Park. We had to have the developers do it."
North Park came into being in 1896, and became a suburb in 1913. It is bounded on the south by Balboa Park, on the west by Florida Street, on the north by El Cajon Boulevard and on the east by Interstate 805.
A major catalyst to North Park's renaissance was the renovation of the venerable North Park Theatre, formally dedicated in October. A landmark since 1928, and once again a live-performance venue, the $12 million rehab included an expansion, retail and office space, a new entrance and marquee.
The momentum is continuing with new construction, projects about to break ground, and those that have just been completed.
"I think the community has always had good bones," said Allard Jansen, a principal in the Solana Beach-based Allard Jansen Architects, the architect and developer of Hamilton Row, a new multi-unit row home project on Hamilton Street.
"People are wondering why it hasn't taken off sooner, but its time is now. If you drive through North Park these days, there is so much under construction , residential and mixed-use projects."
Sherm Harmer, co-founder of the San Diego-based Urban Housing Partners, Inc., a redevelopment firm specializing in urban mixed-use projects, views the redevelopment in North Park "in the embryo stage."
Among the projects he is involved with in North Park these days is the $62 million La Boheme, a development of Western Pacific Housing, an affiliate of D.R. Horton, Inc. The 224-residential condo project is south of Lincoln Avenue between 30th and Ohio streets and includes 15,600 square feet of ground-level commercial space.
With prices ranging from the high $200,000s to the mid-$500,000s, some 45 of the residential units will be available for moderate-income households.
"It's been three years in the making," said Harmer. "The community asked us to make this a catalyst project to kick off redevelopment."
Community Clout
North Park residents seem to have some clout when it comes to what happens on their turf.
"We work closely with the established community groups early in the process, as projects are considered, so by the time the project is presented for approval, the community preferences are incorporated to the largest degree possible," said Tom Romstad, project manager for the San Diego Redevelopment Agency.
This harmonious relationship between the public and private sectors also has a financial advantage, he said.
"Between the land costs in San Diego and the cost of construction materials, financing these projects is a real challenge," said Romstad. "We feel like this demonstrates the role of the redevelopment agency in partnership with the private sector to tip the balance and produce affordable housing and remove blighted conditions. It encourages the private sector to move forward. They would not go forward, but for the assistance of the city and the redevelopment agency."
Architect and developer Jansen described his experience building in the community as "really very easy."
"There was no trouble with the community," he said. "We understood what the community wanted, which is why the project went as smoothly as it did."
Tom Carter, general partner of Carter Reese & Associates, which just opened its newest urban townhome project at Renaissance North Park on 30th Street, between El Cajon Boulevard and Meade Avenue, also is bullish on the area.
"We are very excited about what's happening on 30th Street," he said. "We expect to see a great revitalization in North Park. I think it's going to be one of the best communities in San Diego."
Having said that, however, Carter still would like to see the city ease the arduous process that so many builders go through in San Diego.
"The redevelopment agency and Tom are very good to work with," he said. "But I think the city has too many regulations. I hope that Mayor (Jerry) Sanders takes a look at the process we go through. There are too many rules."
San Diego City Councilwoman Toni Atkins, who represents North Park in the 3rd District, also gives high marks to the public/private partnering.
"We love the way the housing development is coming along," said Atkins. "We are not forcing density in areas where there isn't support. North Park is doing it the right way. There is a lot of involvement by community groups."
But for the businesses, she said, there is an upside and a downside.
"We waited a long time to make improvements, having the resources to do the development," she said. "We are always looking to preserve existing businesses. I think that the area is very sensitive to keeping the presence of businesses that have been in North Park all along, in addition to attracting new business."
But, on the downside, the businesses sometime pay a price for a revitalized environment, Atkins observed.
"The fact that the area is coming up so well, it's increasing rents," she said. "We can't control that, especially the commercial rents to businesses. They worked so long to improve the area, then end up seeing increases in their rents."
North Park Pioneers
This hasn't seemed to dampen the entrepreneurial spirit of some new business owners in the community.
Kate Ross, a former resident of North Park, has opened a new clothing store at 3013 University Ave., called Kate Ross, geared to the 18- to 45-year-old market.
"I love this area, and there wasn't anywhere around here to shop for the clothes I wanted to buy," said Ross, who now lives in nearby Talmadge. "With all the redevelopment and changes, there were going to be quite a few of us, and I wanted to be the first to have an upscale clothing store."
But even though she's a retailing pioneer in the area, Ross said that she is confident that the La Boheme condo dwellers will provide a steady source of revenue.
"With condos of that caliber, the people who live there are my kind of clients," she said.
Bud Fischer, owner of Trilogy Real Estate Management, Inc. in San Diego, whose properties include the North Park Theatre and parking garage, considers the community "on the fringe from a retail standpoint."
"I went through this Downtown," he recalled. "It takes a little time. With the redevelopment up there, all the housing going in, the demand for retail will be stronger than in the past. I think it will get better in the next year, as housing comes into play. Shops need customers."
A return to smaller, independent shops is a key to the redevelopment of older neighborhoods like North Park, said Jeannie Tidy, the new executive director of North Park Main Street, a private nonprofit charged with the revitalization of the North Park Business Improvement District.
"When people try to make their downtowns like malls, it's the biggest mistake they can make," she said. "It doesn't mean you can't have good high-end retail. The new thinking in retail is to go to a smaller store that is more upscale. It's extremely interesting and is totaling changing retail. It's not just big box anymore."
It's all a matter of balance, said Jansen.
"You get a Starbucks, maybe a Crate & Barrel, and a Borders bookstore, but you're not in a mall," he said, "and you have room for smaller independent stores. They help each other. It's a good mix, and that's what you're after. North Park still has a neighborhood street character."
Design For Living
North Park, said Tidy, has been able to tap into valuable resources through its participation in the National Trust for Historic Preservation's Main Street program , designed to save historic or significant commercial buildings within economically depressed commercial districts.
"The basic principle is using good design to restructure downtowns," she explained. "So many of the downtowns are trying to raze everything and compete with the malls in ways that downtowns will never be able to compete with malls. I think we're better. But how do you fight people like Wal-Mart from coming in and taking over your retail?"
In February 2004, North Park was selected by the city as a pilot for its City of Villages program, where a coalition of residents, property owners, nonprofits, developers and others work together to revitalize the community.
"The pilot village concept is unique," said the city's Romstad. "North Park's proposal didn't involve a single property owner, developer, or proposing one project. It was a district-based application, meant to demonstrate the benefits of infill development, built around transit facilities, where we have multiple property owners, some being historic, part of the community's character. Those would be retained to as large an extent possible, with new development fitting in around them."
North Park is distinctive in other significant ways, according to Ed Schafer, a demographer with the San Diego Association of Governments.
For one thing, it's a relatively young community, with more than 35 percent of the population in the 25- to 39-year-old group, compared with 21 percent of the county as a whole. They also tend to earn less, with a median income of $31,996, compared with $59,192 for the county.
"In the older areas of the county, you have more rentals, so they're not quite as wealthy as the county as a whole," he explained. "It's a fairly stable area. The county has grown more than this area."
The issue of gentrification is a common theme in North Park, but for the Sullivan Group's Dennehy, it's not necessarily a bad word , not if it attracts the right elements.
"Starbucks is a savvy retailer, and they go to places with improving demographics," he said. "They recognize there is gentrification going on.
"It's important for a community to have a balance, and I think that North Park was tilted in the direction of non-homeowners," he said. "Where there are single-family areas, the dominant housing type was rental housing , substandard stuff. It wasn't a stable population, not affluent, and not homeowners. It stymied redevelopment efforts. I think that every community has to grapple with that."
And North Park is a mixed bag, said Dennehy.
"North Park incorporates low-income people, renters, and also has a stable higher-income group south of University, the Craftsman area," said Dennehy. "It's a mix of up-and-coming and affluent, and not.
"Developmental property has been in the 'not' area," he said. "We always have to struggle to understand who the people there are, or in attracting people there. But if you focus on some sub-area, it's very attractive, comparable to Hillcrest and Kensington. It's a great location, with its urban structure, and really like Hillcrest was 10 or 15 years ago.
"I think it will go through the same maturation process as the residential mix changes," he said. "Once people see actual dollars going into the ground, it gives them confidence in the future. With the single-family homes to the south, it's very much desired, and attracting an affluent population."
Harmer said it's all about giving the residents what they want.
"North Park has good infrastructure, and loyal and happy residents who want to stay there," he said. "There is room for infill and an urban lifestyle there. It's different from Downtown. People there don't want to move, they want new homes, instead of what has been available to them."
Both Romstad and Atkins said they are trying to achieve a healthy balance in the community.
"We are sensitive to wanting to maintain affordability in North Park, so it will be available to North Park residents and merchants," said Romstad.
Added Atkins: "Gentrification will always be a concern, and we have to balance it fairly. We want to make it affordable for seniors and working families."
North Park just might be a model for the rest of the county, said Harmer.
"I think neighborhoods like North Park have an important role in the future of how San Diego grows," he said. "The reason is, they are very close to jobs, and when we can bring new housing, we can help eliminate enormous amounts of traffic problems, by reconnecting jobs to rooftops and homes. It's an important formula of how San Diego can rebuild itself."