Move to Idaho Helps Buck Thrive
Monday, December 19, 2005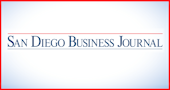 It has been one year since Buck Knives halted production in El Cajon and headed north to a new factory in the Idaho panhandle. And so far, things have gone well for the manufacturer.
Not 100 percent as planned, but well.
As temperatures peaked in the high 20s outside, C.J. Buck, the president and chief executive officer of the private company, described Idaho as receptive to business and friendly on the pocketbook.
"Starting with the governor and going right on down to your next-door neighbor, there is an understanding that business is good," said Buck.
Revenue should be $38 million this year, up from "just under $35 million" last year, Buck said. He declined to give net income, though he said the company should be profitable this year. Buck Knives, he said, lost money from 1999 to 2002.
Buck's story is sure to add fuel to the debate over California's suitability for businesses.
Writing in the online publication Voice of San Diego on Dec. 14, retired executive Gary Sutton said five businesses he led in San Diego ultimately ended up out of state.
"That's all five of the businesses I've run here. Each left for different reasons," he wrote.
Yet a recent report from the Public Policy Institute of California told readers to be "wary of anecdotal evidence of businesses fleeing the state to support arguments that California has an economic climate hostile to businesses."
The San Francisco think tank issued its report, titled "Are Businesses Fleeing the State?" in October. The paper studied companies exiting and entering California between 1993 and 2002. It concluded net job loss from business relocation in any of those years was never more than 0.1 percent.
Sutton questioned the report, saying nine of the 11 people on the institute's advisory board "are employed by tax-supported institutions." "Could there be a bias in their beliefs that more taxes and regulations make things better for us all?" he wrote.
Others cheered the report, with one commentator concluding, "California wouldn't have any companies left" if taxation and regulation was truly too much of a burden.
When it had a factory here, Buck Knives employed 250 people. Its sales and marketing force is still in El Cajon, but the bulk of its 280 employees are now in Post Falls, a community near Spokane, Wash.
C.J. Buck estimated his company is saving $300,000 annually in electricity costs. The company is paying 5.5 cents per kilowatt hour, he said, adding there is "lots of hydro electricity."
The company knocked 90 percent off its workers' compensation costs by moving to Idaho. The bill is $170,000 this year; Buck said the last quote he got for workers' comp insurance in California was $1.7 million.
"The mentality of people up here is you get hurt, you recoup for a few days, then you go back to work. It's exactly what the workers' comp system was designed to do. There's not a lot of legal action, not a lot of lawyer involvement," he said.
Buck Knives also anticipated saving money on wages, but ended up paying more than its leaders anticipated, because the local economy was gathering steam in the months that Buck Knives was planning its move.
Around 2002, when the Bucks started looking at the region, northern Idaho's unemployment was in the range of 8.5 percent to 9 percent, C.J. Buck said. Then everything improved: People moved in, construction and tourism boomed, and jobs became plentiful. Buck said the situation was similar to San Diego's five or six years ago. As a result, Buck Knives saved on wages, but savings ended up being one-third lower than anticipated.
Also helping Buck was a new, modern factory. The El Cajon facility was designed around an outdated manufacturing philosophy, Buck said.
Another advantage to the move was a fresh work force.
El Cajon had "a fairly senior work force, maxed out at the top of their ranges," Buck said.
"There's a new vitality in our work force," he added, though there are drawbacks. "One of the harder things is we had quite a lot of mutual trust with the folks that had worked for us for so long and we're having to redevelop that."
The company moved about 50 people from its El Cajon plant to Idaho.
Idaho was the 12th most popular destination for companies leaving California, according to the Public Policy Institute report. From 1993 to 2002, Idaho snapped up 222 California businesses and 3,045 jobs.
Nevada was the most popular destination for California companies when ranking by the number of establishments moved, at 1,305. Texas was first in number of jobs taken, at 34,819.
In instances where California brought in jobs, the report said New York was the champion exporter. It contributed 16,304 of them, spread among 613 businesses setting up shop in California.