Executive Profile: Rhonda Welch-Scalco
Monday, December 19, 2005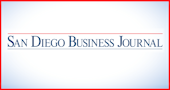 Rhonda Welch-Scalco has a lot on her appointment calendar.
One year ago, while in the middle of working toward her doctorate, she made a bid for chairwoman of the Barona Band of Mission Indians. The rest of the Barona band liked the idea and elected her. She will mark her first year in the job Jan. 3.
As chairwoman, Welch-Scalco is both a government leader and a business executive. The tribe runs the Barona Valley Ranch Resort & Casino, which employs 3,500.
The San Diego Business Journal frequently asks executives to name their favorite status symbol. Welch-Scalco says status symbols aren't important to her personally. However, the gaming enterprise is a point of pride.
"When I see Las Vegas executives come out to our business in hopes of finding a way to copy our guest service and our innovative technology, I am proud of how far my tribe has come in a short amount of time," she said.
What's more, Golfweek magazine ranked Barona's golf course as the third-best resort course in California. "Being ranked in the same company as Pebble Beach and Spyglass Hill makes our course a pretty powerful status symbol," she said.
Welch-Scalco received a master's degree in special education at San Diego State University, where her studies emphasized the growth and development of children from newborns to 3 years of age. She is pursuing her doctorate in education at UC Riverside.
As chairwoman, she says education, health and the environment are her top areas of focus.
RESUM & #201;
Name: Rhonda Welch-Scalco.
Title: Chairwoman, Barona Band of Mission Indians.
Company: Barona Valley Ranch Resort & Casino.
Education: Dual bachelor's degree in child development and psychology from Cal State Northridge; master's degree in special education from San Diego State University.
Age: 37.
Community of residence: Barona Indian Reservation, outside of Lakeside.
Birthplace: San Diego.
Family: Husband, Victor; two children, Alec, 8, and Aerin, 5.
BUSINESS PHILOSOPHY
Best way to keep a competitive edge: By simply offering our guests more than they can receive anywhere else, in the country. Keeping your customers happy is critical in a highly competitive marketplace.
Guiding principle: My motto is to focus on future generations.
Goal yet to be achieved: Increase tribal teens' interest in attending college. I honestly hope to motivate more of our youth to obtain post-high school educations so they can be our leaders of the future.
JUDGMENT CALLS
Best business decision: Deciding to run for chairwoman. I didn't expect to win but now that I am in office, I am having the time of my life.
Worst business decision: Not learning to play golf. Everyone wants me to play a round of golf with them at Barona Creek Golf Club and I have never had time to take up the game. Hopefully I can tackle that in the future.
Toughest business decision: Whether or not I would continue to work on my Ph.D. while serving as chairwoman of the tribe.
Biggest missed opportunity: Well, I think I'll use that safe "I wish I had learned to play golf" answer again.
Mentor: Dr. John Fontenessi.
Words that describe you: Focused, dedicated and a team player.
TRUE CONFESSIONS
Reason for getting into your business: Mainly to follow in the footsteps of my role model, my mom Daisy Welch.
What you like best about your business: Knowing that the decisions that the tribal council and I make on a daily basis are making a difference for future generations of my tribe.
What you like least about your business: My position as chairwoman puts me in front of a microphone on a regular basis. Public speaking is not something that I have done a lot in the past but I'm learning to get comfortable on stage.
How your business has changed: Over the past 10 months, I think that the main change has been opening lines of communication with representatives of the county of San Diego and the city of San Diego. I have enjoyed working with Supervisor Dianne Jacob on a respectful government-to-government relationship.
Pet peeve: People who don't pay attention to details.
Most important lesson learned: Don't make changes faster than your constituents want.
Person most interested in meeting, living or dead: Jean Piaget, a noted child psychologist who influenced the field of psychology tremendously.
Most-respected competitor: As a tribal government leader, I would have to say virtually all of the recent tribal chairpersons in California. California tribes fought so long and so hard to finally get a little of the recognition that they originally had, that it is difficult to single one leader out from the rest. They are all my heroes. From a business perspective, my most respected competitor is the Ritz-Carlton.
First choice for a new career: To be a professor instructing a course that teaches students about early childhood development and special needs.
PREDILECTIONS
I'm currently reading: "Freakonomics," by Steven D. Levitt and Stephen J. Dubner.
Favorite quote/saying: "The most important single ingredient in the formula of success is knowing how to get along with people" , Theodore Roosevelt.
Favorite cause: Down syndrome research.
Most influential book: "The Tipping Point," by Malcolm Gladwell.
Favorite movie: "Whale Rider." I can really relate to this movie.
Favorite restaurant: The Barona Oaks Steakhouse is my favorite place for steak, but outside of Barona, my favorite restaurant is Vincenzo's in Little Italy.
Favorite place for business meetings: My office.
Favorite vacation spot: Big Bear.
Favorite way to spend time: I like to spend time with my husband, my children and my entire family. We enjoy heading up to Big Bear or to the beach.
Favorite automobile: I would have to say Mercedes.
Favorite place to go in San Diego: My husband and I love to take our children to the beach.
If you had to leave San Diego, where would you move: I don't think I could ever leave San Diego.