Construction Journal
Monday, December 19, 2005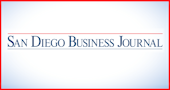 Hope Engineering has completed construction on the first phase of the Slough Estates Scripps Poway Parkway Business Center campus.
Cost: Unavailable.
Developer: Slough Estates USA, Inc.
Project management: Project Management Advisors, Inc.
Architect: McGraw/Baldwin Architects.
Landscape architect: Architectural Landscapes.
Contractor: DPR Construction, Inc.
Engineering consultants: Hope Engineering, structural; TKG Consulting Engineers, mechanical and electrical; and RBF Consulting, civil.
- - -
Barnhart, Inc. is performing construction management services for three classroom buildings at Florence Griffith Joyner Elementary School in City Heights.
Cost: $7.8 million.
Architect: JCJ/Blackman Architecture, Inc.
Chief facilities officer: Bob Kiesling.
Deputy chief facilities officer: David Umstot.
Director of project management: Chuck Brown.
Director of construction management: Steve Bovee.
Project manager: Francisco Campuzano.
Construction manager: Javier Carillo.
Inspector: Ron Lintz.
Barnhart team: David Roach and Deven Patel.
- - -
KMA Architecture & Engineering designed Aperture, an urban, mixed-use project now under way in Downtown's Little Italy.
Cost: Unavailable.
Owner: CityMark Development.
General contractor: Turner Construction.
Structural engineer: Glotman-Simpson.
KMA project team: Don Blair, Jim Belmont, Joe Godlewski, B. Moon Majjar, Joyce Peabody, Scott Newton, Simon Pollard and Robb Walker.
- - -
Lyons Warren is providing structural engineering and architectural design services for the remodel of the 8,570-square-foot C & J; Kids Corp., a day-care facility in 4S Ranch near Rancho Bernardo.
Cost: $400,000.
Principal in charge: Glenn Mouritzen.
Electrical engineer: Nutter Electrical Design.
Mechanical engineer: Murphy Mechanical.
Plumbing design: Drum Plumbing.
- - -
Johnson & Jennings General Contracting has completed tenant improvements for the 13,000-square-foot law offices of Littler Mendelson in the Koll Center in Downtown San Diego.
Cost: Unavailable.
Project manager: Ken Worthen.
Superintendent: Mike Harrison.
Subcontractors: Spooner's Woodworks, Wageman Co., Interior Specialties, Custom Interiors by Yigael, A.O. Reed & Co., Dynalectric, Schmidt Fire Protection, Re:Source Floors, B & B; Acoustics, McBride Door & Hardware, Specified Products, and Western Insulation.
The company also completed tenant improvements for the expansion of the 5,015-square-foot law offices of Wilson Sonsini Goodrich & Rosati in Carmel Corporate Center in San Diego.
Cost: $408,000.
Project manager: Dean Petersen.
On-site supervisor: Matt Ramos.
Architect: Studios Architecture.
Subcontractors: Casper Co., Montbleau & Associates, McBride Door & Hardware, Caldwell Glass, Interior Specialties, Re:Source Floors, Quality Paint & Wallcovering, Custom Interiors by Yigael, Cosco Fire Protection, Cass Plumbing, and Dynalectric.
Send news of contract awards and construction commencement and completion for the Construction Journal to Pat Broderick at pbroderick@sdbj.com or call her at (858) 277-6359, Ext. 3112. Please include the address, contractor, architect, square footage and cost.