SAIC Completes a $2B Quarter
Friday, December 16, 2005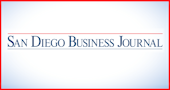 Science Applications International Corp., the diversified technology and defense company, reported net income of $91 million on revenue of $2 billion for the quarter ended Oct. 31.
That compares with net income of $95 million on revenue of $1.8 billion in the year-ago quarter.
The recently completed quarter included a loss of $61 million related to the company's firm-fixed-price contract with the Greek government. SAIC provided security services during the 2004 Olympics in Athens.
, Brad Graves