Ralphs Faces Federal Charges
Friday, December 16, 2005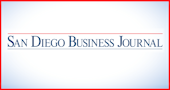 The Ralphs supermarket chain, a subsidiary of Cincinnati-based Kroger Co., faces federal charges stemming from allegations that it broke labor laws by hiring workers under false names during the longest grocery store strike in Southern California's history.
The indictment returned by a federal grand jury accuses Ralphs of a "company-wide course of criminal conduct."
The Kroger Co. confirmed Dec. 15 that it had been notified of the indictment by the U.S. attorney's office for the Central District of California.
The indictment states that the chain issued thousands of paychecks to falsely identified workers and then cashed them at its stores. The company is also accused of trying to conceal such activities from labor unions representing the workers by rehiring them at stores far from where they were originally employed.
In a show of solidarity, Ralphs locked out its union employees in October 2003, immediately after grocery store workers voted to strike against Safeway's Vons stores. At issue during the 20-week strike was rising health-care costs.
, Connie Lewis