Phoenix Exec Gets Analyst Post
Tuesday, December 13, 2005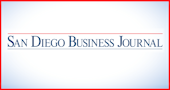 The San Diego City Council appointed Andrea Tevlin, deputy city manager for Phoenix, as San Diego's first independent budget analyst on Dec. 12.
Tevlin will make an annual salary of $180,000 in her new post, which she will assume Jan. 17.
"Andrea Tevlin brings 26 years of proven municipal leadership and management oversight to this position," said Scott Peters, the City Council's president-elect. "Her experiences in Phoenix demonstrate a keen understanding of capital projects, infrastructure budgeting and municipal finance restructuring. Under the strong mayor/council form of government, I am confident this experience will contribute to our success in continuing to overcome our challenges."
The strong mayor system will begin a five-year trial period Jan. 1, replacing the city manager form of government. Mayor Jerry Sanders will serve as the city's chief executive officer under the new form.
From August 1997 to September 2001, Tevlin served as chief of staff to Phoenix Mayor Skip Rimsza. She was responsible for managing the mayor's three-point plan, which resulted in three voter-approved initiatives , preserving parkland, developing the city's first light rail system, and issuing $750 million in municipal bonds to finance infrastructure.
Before that, Tevlin was budget and research director in Phoenix, managing a multiyear budget cutback process, which resulted in Phoenix being named Best Financially Managed City by Governing Magazine, according to Peters' office.
Tevlin currently serves as the deputy city manager, overseeing 2,425 city employees with an operating budget totaling $401 million and a capital budget totaling $2.5 billon.
, Pat Broderick