Qualcomm Raises Forecast
Friday, December 9, 2005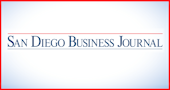 Wireless technology company Qualcomm Inc. increased its forecast for the first quarter of fiscal 2006, which ends Dec. 25.
The company said Dec. 8 that it expects diluted earnings per share to be in the range of 38-39 cents. Previously the company had predicted a range of 36-38 cents.
Pro forma revenues will be at the high end of its previous guidance of $1.67 billion to $1.77 billion, the company said.
Company stock trades on the Nasdaq as QCOM. Shares closed Dec. 8 at $44.21, down from the previous day's close of $45.
, Brad Graves