Mathis to Chair Transit Board
Friday, December 9, 2005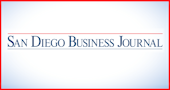 The Metropolitan Transit System board on Dec. 8 chose Harry Mathis to succeed Leon Williams as the agency's chairman.
Mathis is a retired Navy captain and a former San Diego city councilman, and no stranger to the regional transportation agency. He has served on the MTS and San Diego Trolley boards since 1994. In 2003 he became a nonvoting member of the MTS board and executive committee and continued in that capacity until October 2005.
His salary will be $1,500 per month.
Mathis had been competing with Lynn Schenk , a former congresswoman and chief of staff to Gov. Gray Davis , for the job.
Williams, who has held the chairman's job since 1994, is retiring.
, Brad Graves