AmNet Shareholders OK Wachovia Deal
Thursday, December 8, 2005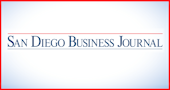 Shareholders of AmNet Mortgage Inc., a San Diego-based mortgage bank, approved the sale of the company to Charlotte, N.C.-based Wachovia Corp. in a special meeting Dec. 8.
In September, AmNet accepted a cash offer of $10.30 for each share of AmNet for an aggregate price of $83 million. At the time of the deal, AmNet was trading at $9.77, so the company was acquired at a 5 percent premium. At least one major shareholder, Flagg Street Capital, which owns 15 percent of the shares, said the price was too low in letter to the AmNet board.
The company refused to release the results of the vote to accept Wachovia's offer. The transaction should be completed by the end of this year, AmNet said.
Under the terms of the transaction, AmNet will continue operating as a wholly owned subsidiary of Wachovia under its Fixed Income Division. The company's top management including Chairman and CEO John Robbins signed three-year employment contracts.
AmNet, with a total of about 1,000 employees including 250 at its Sorrento Mesa headquarters, reported a net profit of $785,000 for the nine months ended Sept. 30, on revenue of $126 million.
That compared to a net loss of $6.5 million on revenue of $64.5 million for the same period of 2004.
The company funded $10.9 billion in mortgages through the end of September, compared to $6.5 billion for the same period of last year.
, Mike Allen