Viejas Partnership May Develop Hotels, Cruise Terminal
Wednesday, December 7, 2005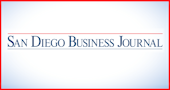 The San Diego Unified Port District will enter into negotiations with Federal Viejas LLC to build two new high-end hotels, a new cruise ship terminal , viewed as a necessity to maintain and grow its cruise line business , and parking facilities in Downtown San Diego.
The developments are planned for the North Embarcadero, at the intersection of Broadway and Harbor Drive.
Federal Viejas, which is controlled by the Viejas Band of Kumeyaay Indians, will have 90 days to conclude a deal for what is being called the Embarcadero Circle , a development that could cost up to $600 million. The projected date of opening the operation is 2010.
However, the agency apparently could wind up in talks with Manchester Financial, an entity controlled by local real estate developer and hotel owner Doug Manchester, in the event that negotiations are unsuccessful with Federal Viejas.
Hardage Suite Hotels of Del Mar Heights and a team that included San Diego developer Robert Lankford had also thrown their hats into the ring.
The Federal Viejas plan calls for two hotels that would contain a total of about 800 rooms on Lane Field, the former home of the Pacific Coast League's San Diego Padres minor league baseball team. They are expected to carry the Marriott and Ritz-Carlton flags. Plans also call for about 3,000 parking spaces, including 600 at the cruise ship terminal.
Martinez + Cutri Architects would design the Viejas project.
Viejas Enterprises includes the Viejas Casino and Viejas Outlet Center near Alpine. The American Indian tribe also holds part ownership in a 233-room Residence Inn by Marriott in Washington, D.C. and a 233-room Residence Inn by Marriott under construction in Sacramento.
More than a year ago, some major cruise line companies, including Seattle-based Holland America, essentially put the Port District on notice that they would take their business elsewhere unless a new cruise ship terminal was built to replace the old, outdated B Street Terminal.
Between 1999 and 2004, the port's cruise business grew from 95 ship visits with 163,000 passengers to 187 visits carrying 520,000 passengers. Estimates are that by 2017, the city could see as many as 1.4 million cruise line passengers.
, Connie Lewis