Seafood Distributor Back in Private Hands
Tuesday, December 6, 2005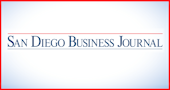 Ocean Garden Products, Inc., a San Diego-based distributor of shrimp and other seafood, was sold by its owner, Mexico's import-export bank, to a partnership of three Mexican food companies in a deal valued at about $25 million.
The transaction, which has been in the works for more than a year, brings Ocean Garden full circle, back into private hands in the Sonora state where the company was founded in 1957.
The bid by three companies was the only one received by the Mexican government, which is expected to officially sign the agreement Dec. 13, and complete the deal by February, said Antonio Diaz, Ocean Garden's president and chief executive officer.
Ocean Garden, which will generate about $250 million in sales this year, has about 260 employees, including 70 working at its Kearny Mesa headquarters.
Diaz said the new owners, who have extensive experience in the shrimp harvesting and distribution industries, haven't revealed explicit plans for the company except to say that they want to continue in the same direction it has been going in recent years.
According to a press release on the agreement, the winning bid for Ocean Garden was made by a group comprised of three private firms, Granjas Aqua Tech; Acuicola Boca; and Grupo Industrial Pesquero Mexicano, for 161 million pesos ($15.5 million) and assumption of some $10 million in debt.
Ocean Garden was started by a group of private shrimpers in Sonora who realized it would be easier to sell shrimp to customers in this country if the company was based here. The company was acquired by the Mexican government in 1967, Diaz said.
, Mike Allen