Tech Coast Angels Eyes Its Top Year Since 2000
Monday, December 5, 2005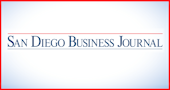 BY BRIAN WOMACK
The Tech Coast Angels investor group is on track to post its biggest year since 2000.
The venture network's investment in Southern California companies rose 65 percent to $10.7 million through October, compared to a year earlier. Tech Coast did first-round funding for 20 companies in the period, vs. 17 in all of 2004.
Tech Coast could match the $11.6 million handed out by its members in 2000, when early-stage investing was going gangbusters. The top year for the group was 1999, when the network handed out $15.2 million in startup funding.
A healthier venture capital industry and an improving technology sector are fueling this year's activity, investors said.
"It's been a pretty stunning year," said John Morris, chairman of Tech Coast, which had its roots in Irvine but doesn't maintain an official headquarters. "The fact is we saw a willingness of venture capitalists to invest, and you kind of build on that confidence."
Tech Coast members don't invest in any one startup as a complete group. Instead, they choose among potential investments on their own, with a handful of members typically getting together to put their own money in individual deals.
Angel investors target young companies. Venture capital firms tend to invest in later-stage startups than angels, but also join early funding rounds when they feel a company's prospects for growth are good.
About half of Tech Coast's funding rounds include partnerships with venture companies. Six San Diego startups attracted funding through October, compared to five in 2004.
Tech Coast has funded three Orange County startups for the first time this year. Two OC companies got funded in 2004. Los Angeles, meanwhile, saw 11 startups funded by Tech Coast members this year, vs. nine in 2004.
The number of Orange County startups getting funding from Tech Coast has lagged those in San Diego and L.A. for a few years, Morris said. One reason is investors' appetite for Internet content and wireless startups , traditional strengths in L.A.'s entertainment-focused economy and the influence of San Diego-based Qualcomm Inc.
Still, Tech Coast investors have put money in many sectors, from medical device makers to enterprise software.
Venture investing was up 6 percent to $16.3 billion nationally through September this year, compared to a year earlier, according to the MoneyTree Survey by Pricewaterhouse-Coopers, Thomson Venture Economics and the National Venture Capital Association.
"The venture capital industry itself is doing better," said Randy Churchill, director of business development for Pricewaterhouse-Coopers in Los Angeles. "I think it's healthy primarily because of the damage caused by the burst of the Internet bubble that has finally worked itself through the system."
As Orange County's venture community grows, early-stage investing should increase during the next few years , "a very positive thing," said Gary Augusta, executive director of Orange County Technology Action Network, or Octane, a group of local venture investors and companies.
Angel investing has changed some since the technology meltdown earlier this decade.
In the late 1990s, business models that looked good on paper drove venture funding , even without the startups having any sales or customers. Today, angel investors fund startups that can demonstrate their businesses will work, observers said.
Morris said he'll look at startups that have $100,000 in annual revenue and at least three customers. The changes have led to a slightly older crop of entrepreneurs getting funding. These founders also tend to have more experience than the crop of young entrepreneurs that propelled the tech boom.
Al Eisaian, co-founder of Integrien Corp. in Irvine, fits the mold. He's 40 years old and was senior vice president and general manager of LowerMyBills Inc. in Irvine until late 2001, before its $380 million acquisition by Experian Group in Costa Mesa.
Integrien's technology helps software, hardware and data systems at large companies and organizations run more smoothly with fewer glitches.
Eisaian's company received $6.5 million from a group of investors, including Tech Coast members, in its first round of financing earlier this year.
Although he wouldn't reveal sales figures, Eisaian said he wanted to get the 3-year-old company making money before it sought funding.
In any case, Integrien launched at a time when it was tough to get funding.
"The venture capital market was kind of non-existent, and I didn't want to spin my wheels," said Eisaian, who plans to go after another round of funding early next year.
Brian Womack writes for the Orange County Business Journal.