Roque De La Fuente Cases Make for Busy Docket
Monday, December 5, 2005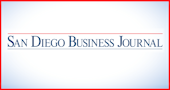 It's hard to keep up with all the litigation involving Roque De La Fuente.
The South Bay developer and car dealer has received a good deal of publicity since a trial jury award of $94.5 million in 2001, the largest damages ever assessed against the city of San Diego, which was promptly appealed.
The stakes in the case, now pending in the state Court of Appeal in Riverside, are even higher now, thanks to interest charges on the award that have increased its total to more than $110 million.
In addition to that case, Border Business Park v. City of San Diego, De La Fuente-owned businesses are also engaged in a federal land condemnation case originally filed in 1999. This case, which began trial in federal court last week, involves the purchase of 17.69 acres of his property just east of the Otay Mesa border crossing where the government wants to construct a larger and more efficient border entry.
Concurrently, two De La Fuente businesses are suing the city in Superior Court over the same issues city attorneys said were already resolved in the Border Business Park case.
Though it may appear so, De La Fuente isn't invincible in all his legal battles with the government.
On Nov. 29, the U.S. Ninth Circuit Court of Appeals denied his appeal of an earlier ruling by the Federal Deposit Insurance Corp. permanently banning De La Fuente from any future involvement in the banking industry.
The appellate court upheld the original 1997 FDIC ruling that said De La Fuente engaged in "violations, unsafe or unsound banking practices, and/or acts, omissions, or practices which constitute breaches of fiduciary duty to the bank" while he was the chairman and majority owner of First International Bank in Chula Vista. The bank changed its name to San Diego Community Bank, but De La Fuente still retains a 5 percent stake in it.
To top it off, De La Fuente, 51, is the defendant in a divorce case that has been ongoing since 2002.
De La Fuente, who returned to San Diego last week from a temporary residence in Uruguay to testify, said his reputation as a person intent on suing the government at every turn is undeserved.
"All I've done is that when anyone caused a wrong to us is that we've been willing to stand up for our rights and defend ourselves," he said. "What I would compare (his legal battles with government) is David against Goliath."
Vincent Bartolotta, De La Fuente's lead attorney, said his client doesn't sue for the fun of it, only when he isn't paid fairly for the property the government wants.
"He's a businessman, and he's got a lot of business going and he's affiliated with a lot of different property, and when the government takes it, he deserves to get paid for it for what would have been its highest and best use," Bartolotta said.
Another view: "He seems to make his living litigating against public entities," said Kristine Wilkes, an attorney for Latham & Watkins, which is representing San Diego in its appeal on the Border Business Park case.
No matter his motivation, De La Fuente is causing some concern among San Diego city officials, who are trying to settle the Border Business Park case and the two pending Superior Court cases for $50 million.
Bartolotta called the offer "disappointing," given the fact the award has climbed to about $120 million. And just when a settlement appeared close, the city changed gears and said any settlement must include the two Superior Court cases, which is unfair, he said.
De La Fuente said the city's $50 million offer was the first time San Diego officials ever admitted they did something wrong. Had the city made a public apology for what it did (in the Border Business Park case) the big jury award might have been avoided, he said.
Executive Assistant City Attorney Donald McGrath said Bartolotta has never provided a counteroffer and appears not to be serious about settling the case. He said if the appellate court upholds the enormous award, it would likely cause the city to file for bankruptcy , a situation that would result in his client getting far less.
"If we get hit with too big a judgment on this case, we'll have to look at the possibility of Chapter 9," he said.
As attorneys on both sides trade barbs, the city's legal bills on the Border Business Park case continue rising.
Last month, the City Council approved a fourth amendment to its retainer agreement with Latham & Watkins for an additional $500,000. The firm has been advising the city on the case since 2001, after lawyers with the City Attorney's Office lost the case.
Including costs the city incurred on Border Business Park dating to 1996, the latest tally of legal fees associated with the case comes to more than $6.1 million. The fees include retaining two outside firms , Latham & Watkins and Horvitz & Levy, and about $1.5 million paid to consultants and experts, including KPMG, Wilkes said.
About $5.5 million of that amount has been recovered by the city through its insurance policy with AIG, Wilkes said.
In response to the possibility that a huge award might push the city into bankruptcy, Bartolotta says should that occur, his client would still be able to collect the award.
"Nobody feels good about (the city's financial problems), but unfortunately, it's the city that put themselves in this position," he said. "We're certainly not to blame."
Bartolotta said he's still open to meeting with Mayor-elect Jerry Sanders and City Attorney Michael Aguirre sometime soon to work something out.
Through his spokesman, Sanders said he has yet to meet with De La Fuente's attorney, but hopes to reach a settlement that is favorable to taxpayers.
Both sides say the three-judge panel of the Court of Appeal in Riverside is scheduled to make a tentative ruling in the case "soon," but cannot say exactly when.
"When it happens is anybody's guess. They don't give us a date, and even their clerks don't know," Wilkes said. "It could be tomorrow or it could be six months from now."
Meanwhile, one of De La Fuente's companies, National Enterprises Inc., continues to battle the federal government over the price for nearly 18 acres of land it owns east of the Otay Mesa port of entry.
According to legal briefs filed in the case by his attorneys, the land was to be developed into a multiuse motor-vehicle raceway. The property the government covets is part of a 419-acre parcel that would have been worth more than $101 million when improved, De La Fuente attorneys state in briefs.
Had this development been done, the nearly 18 acres should be valued between $48.7 million and $72.5 million, depending on whether the planned parking garage was above or below ground.
Federal attorneys could not be reached for comment, but say in briefs the property's value should be determined by what it was worth at the time of the condemnation in 1999, not on what it would have been worth had a race track been built on the land.