Rising Tide of Cable Costs Needs to Be Stopped
Monday, December 5, 2005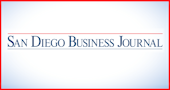 For years, Americans have felt frustration over the lack of competition in the television industry. Cable costs increase every year , more than 40 percent during the last five years , but there are few if any options.
As would be expected, cable companies are more than happy with the current near-monopoly arrangement and are doing everything in their power to make sure consumers have no alternatives.
For consumers, there is good news and bad news. The good news is that potential competitors to cable , such as phone companies , have invested billions of dollars to develop alternative technology.
Internet Protocol Television (IPTV) can deliver video service over fiber-optic phone lines to homes across America. Companies such as Verizon, SBC, BellSouth and Qwest are all pushing to compete in this arena by offering television service. Technology providers are also investing in this project , Microsoft and Scientific Atlanta just announced a partnership to develop software for IPTV set-top boxes.
The bad news is that the cable companies are mounting a strong effort to block this challenge to the status quo, where they are the only game in town. They are joined in this battle by government officials, who want to hang onto 40-year-old franchising rules that were written to give cable companies control of individual markets (and deliver lots of franchise-fee collections to those government officials).
However, the regulations were created years ago when nobody could imagine the technology that is available today. In other words, these laws have certainly outlived their usefulness.
The cable companies are arguing that their rivals must obtain individual franchise agreements in each of the 30,000 cities and counties making up the franchise map. The process could take years, and those on the losing end will be consumers seeking a modernized communications system that brings growth and vitality to the economy.
Recently, a report by the market research firm, In-Stat, forecasted the explosion of IPTV across the world, but also pointed out that the U.S. will lag behind, precisely because of these burdensome franchising requirements.
The cable companies are thrilled with these cumbersome rules and want to use them to delay or thwart new participants in the market. Cable executives have been quoted in stories saying they want to use the regulations to "slow down" and "throw sand in the gears" of their competitors to prevent their entry into television service.
The obstruction doesn't stop there. In Texas, where the governor recently signed legislation reforming the state's franchising rules, the cable industry immediately filed a lawsuit against the bill. They could not convince the state Legislature to keep in place these outdated directives that undermine the free market, so they have turned to the courts in a last ditch effort.
There may be a light at the end of the tunnel for Americans, who so far have been denied the very choices available now to a growing number of consumers in countries such as Japan and Italy.
The recently passed Texas law will allow companies to obtain a statewide franchise, rather than obtain hundreds or thousands of individual franchises. This is a much more efficient process that will speed up the arrival of new entrants into the TV market.
This Texas legislation could serve as a model for other states. Meanwhile, at the federal level, Congressional leaders such as Sen. John Ensign, R-Nevada, Rep. Marsha Blackburn, R-Tennessee, and Sen. Jay Rockefeller, D-West Virginia, have offered solutions to do away with local franchising rules and create modernized telecommunications laws that reflect the technological advances of our times.
As these efforts move forward, we can be certain that the cable companies will pull out all the stops to derail reform and cement their hold on the market. They will be joined by their allies , local politicians and regulators , who are afraid of losing "control" of television service and losing revenue from the new franchise fees they hope to amass.
It's time to say no to the self-interested parties and put in place policies that nurture free-market competition. Not only will these changes benefit consumers looking for more choices, but they will also be a boon to the economy.
The investment community will recognize these reforms through increased investments in the tech sector. This win for consumers will be a win for the nation as it will help us lead the world in 21st century communications, not lag behind.
John Berthoud is the president of the National Taxpayers' Union.