Ripe for the Picking: ProFlowers and Affiliates To Be Acquired
Monday, December 5, 2005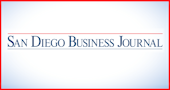 Provide Commerce Inc., the San Diego-based holding company of Proflowers.com and several other Web retailing sites, entered into a definitive agreement Dec. 5 to be acquired by Liberty Media Corp., a Colorado-based parent firm to a variety of media and retailing businesses, for a cash price of $33.75 per Provide Commerce share, or an aggregate $477 million.
Shares of Provide Commerce, traded on Nasdaq, rose more than $3 from its Dec. 2 closing price of $30.23. During the past 52 weeks, shares of Provide Commerce ranged between $16.68 to $38.75.
Following the acquisition, expected in the second quarter of 2006, Provide Commerce would remain a separate subsidiary of Liberty Media.
The proposed sale marks the culmination of one of the most successful e-commerce stories among local companies. Incorporated in 1998 as an online retailer of fresh cut flowers, Provide Commerce went public in December 2003 at $15. In addition to flowers, it operates Web sites that sell fresh meat and produce to customers.
For the fiscal year that ended June 30, Provide Commerce reported net income of $8.9 million on revenue of $177 million, compared with net income of $18 million on revenue of $l28.8 million in the prior fiscal year.
Liberty, based in Englewood, Colo., owns cable channels QVC, a home shopping network, CourtTV and Starz. It did more than $8 billion in sales last year. Shares of Liberty, traded on the New York Stock Exchange, decreased 8 cents to $7.72 in early trading Dec. 5.
, Mike Allen