Military Turns to Hollywood to Boost Recruitment
Monday, December 5, 2005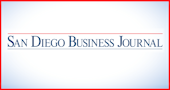 BY HILARY POTKEWITZ
For 14 National Guard soldiers, it was not your typical training exercise.
They reported to the offices of American Rogue Films, a production company based at Santa Monica Airport, for an intensive course in High Definition video cameras. Their mission: return to their respective states and shoot footage for a National Guard commercial to be seen in movie theaters next summer.
As the Pentagon struggles to meet recruitment quotas , all military branches are missing their numbers , it is turning to Hollywood to create slicker, more sophisticated pitches.
"We want this whole film to feel real," said American Rogue founder and director Klaus Obermeyer. "It's a combination between raw documentary and commercial slickness."
He calls the ads "short films" because they're longer than a 30-second TV spot and feature complex characters, multiple stories and high-end production.
The campaign is focused on portraying "the quality of the people in the guard," according to Andy Blenkle, account supervisor with LM & O; Advertising, which handles the National Guard account and hired American Rogue. What better way to show real guard soldiers than to give them cameras?
Top-Secret Footage
Hollywood production companies and military ads are not a new combination. In the past three years, the National Guard has run ads by LucasFilms and DreamWorks SKG. Spike Lee directed a series of Navy ads in 1999 and 2000.
Advertising powerhouse Leo Burnett Worldwide has been handling the Army's advertising for the past five years and has worked with L.A. production companies, including Oscar-nominated director Ridley Scott's RSA firm.
"No one is really specializing in military ads yet, but there are cinematographers and directors out there who are "action-types," said Steve Kaplan, president of the Association of Independent Commercial Producers. "They're the folks who would be able to jump out of a plane and shoot somebody skydiving."
The National Guard's advertising budget almost doubled this year, to $76 million, according to Lt. Col. Mike Jones. "We have dramatically changed the look and feel of the National Guard," he said.
Founded in 2001 by veteran commercial producers Lance O'Connor, Skip Short and Obermeyer, American Rogue has made three other military spots. Their main venture is Aero Film, which makes corporate ads for clients that include Mercedes-Benz and Nike Corp. That's where the real money is , Aero Film billed revenues of nearly $60 million last year.
But the military ads get exciting. With their offices adjacent to Santa Monica Airport, helicopters take off and land right outside the door. The top-secret nature of some of the footage led American Rogue to locate all post-production equipment into its one office.
"The film never leaves the building," O'Connor said. A nice touch when dealing with the military. "For our first film, we had a Marine sitting here outside the office the whole time."
There's also the experience and understanding that comes from working with the military that helps a company gain trust , and win future projects. It's not unusual for one ad to lead to several.
"When we go in there, they know we won't break anything or blow something up that wasn't meant to be blown up," O'Connor said.
Culver City-based Gartner Films has done ads for both the Marines and the Army. "We got kind of lucky because we did one and it was successful," said Rich Carter, executive producer and owner. "It's very important that these things don't feel cheesy or fake." Carter's ads also involved shooting real soldiers and a "humanistic approach."
The ads are as much about creating an image as drawing potential recruits. "It's not just a name, it's a real brand," said John Hamilton, advertising adviser for the Navy. "If you go out and talk to kids between 17 and 24 and ask, I guarantee they will not know as much about the Navy as they do about their iPod." The Navy is trying to change that.
The Marines have been the most successful in creating a brand, with their "The few. The proud. The Marines," but the Navy, the Army, the National Guard and the Air Force are also trying to mold their brand.
"The marketing-speak has been around for a long time, but it's gotten stronger recently," said Beth Bailey, a professor at Temple University who studies military advertising and recruiting. "At the same time, it's moving into this heavily movie-documentary-derived marketing style."
Hilary Potkewitz writes for the Los Angeles Business Journal.