Merger Activity in Area Might Have Topped Out
Monday, December 5, 2005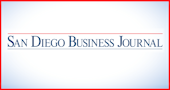 BY KATE BERRY
Several well-known consumer brands were bought or sold by Los Angeles-area companies recently, including Claim Jumper Restaurants and Rampage Clothing Co., as merger activity continued at a relatively healthy pace.
Consumer products, business services, technology and entertainment firms were among the sectors with the largest number of merger deals in October.
Dollar volume jumped to $6.5 billion, from $2.4 billion in September, according to Minneapolis-based investment firm Goldsmith-Agio-Helms, which assembled the mergers and acquisitions data for the Los Angeles Business Journal. The $4 billion difference was largely due to Occidental Petroleum Corp.'s purchase of Tulsa, Okla.-based Vintage Petroleum Inc.
A total of 72 deals were announced in October, compared with 77 the previous month and 85 in July. The number of deals is generally considered a more reliable gauge than dollar volume because not all companies disclose the financial terms of their acquisitions. Only 25 of the 72 local companies that changed hands disclosed purchase price; just three local deals were valued at $500 million or more.
The decline in deal-making in October is one indicator that the merger and acquisition market may have hit its peak. Investment bankers point to the sale of middle market advisory and consulting firm Houlihan Lokey Howard & Zukin, which sold a 70 percent stake in October to Japan's Orix USA Corp., as proof that deal-makers opting to sell have done so at the top of the market.
Two other investment boutiques focused on the middle market have sold in the past few months, including Boston-based Adams Harkness Inc., which sold to Canadian investment firm Canaccord Capital Inc. for $20 million, and Richmond, Va.-based Harris Williams & Co., which sold to Pittsburgh-based PNC Financial Services Group Inc. for an undisclosed sum.
Los Angeles-based Kayne Anderson Rudnick Investment Management, an asset management firm and mezzanine lender, sold in October to Phoenix Investment Partners of Hartford, Conn., for $80 million.
For two years now, merger activity has been on a tear, as advisers have urged entrepreneurs to sell their businesses largely because prices have hit all-time highs. And there's still plenty of money available , an estimated $2 trillion in purchasing power.
"The advisers are all saying it's a seller's market out there, so let's take it while it looks good," said Randy Bort, managing partner at middle market boutique Mercanti Group. "Here are some of the smarter deal guys and they're selling, so it may mean we're at the top of the market."
Many mergers are done for the purpose of cost-cutting and consolidation, but increasingly entrepreneurs are opting for buyouts while they stay on as managers.
Claim Jumper President Robert Ott said that the company sold a majority stake in the 34-restaurant chain to Leonard Green & Partners LP for $200 million, with the intention of expanding rapidly and then going public in a couple of years.
Selling stakes to private equity firms often allows existing management to continue running the company, while bringing in capital to expand , with added debt. It also creates an exit strategy, in which investors and managers can sell out after a few years. "They created a substantial equity pool for existing management," Ott said.
But there is growing concern that with interest rates rising from historic lows, the merger market will inevitably cool.
Nationally, 809 deals worth $85.3 billion were completed in October, compared with 888 deals worth $34.6 billion a year ago, according to FactSet Mergerstat LLC. A preponderance of large deals closed in October, including Procter & Gamble Co.'s $57.9 billion deal for Gillette Corp., and Washington Mutual Inc.'s purchase of credit card lender Providian Financial Corp. for $6 billion.
This year, 8,703 deals worth $824.7 billion were completed through October, setting the stage to surpass the record set in 2004.
"By all standards, 2004 was the best M & A; market and 2005 is probably going to exceed that," said Kurt Kunert, publisher of FactSet Mergerstat. "Things aren't looking as good for 2006 because a lot of big deals have already taken place, and it's unclear where the economy and stock market are heading."
Several other trends emerged in October, including an increase in the number of small Bulletin Board companies that have become strategic buyers. Also, firms from Australia, Malaysia, Norway and Singapore are snapping up small Los Angeles technology and entertainment companies.
Among the more notable transactions in October was the purchase of privately held Cook Inlet Energy Supply LLC, one of the largest natural gas traders in the United States and the biggest minority-owned company in Los Angeles. It was bought by Australia-based Macquarie Bank for an undisclosed sum.
Meanwhile, Fox and Hound Restaurant Group, which operates 80 restaurants nationwide, plans to go private in a buyout deal with Levine Leichtman Capital Partners valued at $144 million, or roughly $14 a share.
Rampage Clothing sold its brand of women's clothing and accessories to Iconix Brand Group Inc., formerly known as Candie's Inc., for $45.9 million in cash and stock. San Diego-based Charlotte Russe Holding Inc. still operates 70 Rampage stores.
"The merger and acquisitions market is still healthy because you find that corporate America is flush with cash, so a lot of corporations that did retrenching in 2001 are looking to make acquisitions," said Walter Kortschak, a managing partner in the Palo Alto office of private equity firm Summit Partners.
Kate Berry writes for the Los Angeles Business Journal.