FDA Approves Halozyme Drug
Monday, December 5, 2005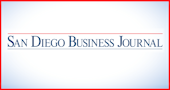 The Food and Drug Administration approved Hylenex, a drug developed by San Diego-based Halozyme Therapeutics, Inc., on Dec. 5.
Hylenex is an injection that aids the absorption and dispersion of other injected drugs. The drug application was the first Halozyme submitted to the FDA, however, its medical device for infertility, Cumulase, hit the market in the second quarter of this year.
The company, which develops therapies to treat infertility, cancer and eye diseases, reported having $6.6 million in cash in the third quarter of this year.
Hylenex, which is in the family of human enzymes known as hyaluronidases, will be marketed and sold in the United States by Illinois-based Baxter Healthcare Corp.
The company reported $25,644 in third-quarter 2005 revenues and a net loss of $3.7 million.
, Katie Weeks