Fast-Growing Firms Borrow To Grow More
Monday, December 5, 2005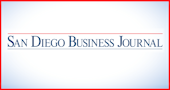 Despite an environment of rising interest rates, many fast-growing companies have no trouble finding agreeable loan rates and are expecting stronger revenue growth during the next 12 months compared to non-borrowers, according to a recent survey done for PricewaterhouseCoopers.
The survey found 17 percent of the fastest-growing companies completed new bank loans during the third quarter, up from 16 percent that borrowed funds in the second quarter.
The average interest rate paid by the companies was 6.74 percent, up 46 basis points from the prior quarter, and 142 from the third quarter of 2004, the survey found.
New borrowers are expecting stronger sales growth over the next year than those who haven't borrowed money by a 30.6 percent to 22 percent margin, according to the PWC survey.
Thirty-one percent of the surveyed companies said they are considering non-bank financing options over the next 12 months. In contrast, only 19 percent of the non-borrowing companies choose this route. The alternate sources include venture capital financing, private placement, angel investment and going public.
"New borrowers are on the super fast track and cannot support their ambitious growth plans from cash flow alone," said Richard Kalenka, managing partner for PricewaterhouseCoopers' San Diego office. "Because of their critical need for capital, they are not put off by what may appear to be a modest quarter-to-quarter increase in its cost."
, Mike Allen