Drug Approval Rate Is Down From Past Figures
Monday, December 5, 2005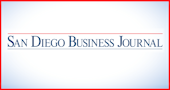 The number of new drugs approved by the Food and Drug Administration this year has dropped significantly in the last year.
Local drug development industry members say they believe the decline is because the federal agency is exercising more caution following the recall of the drug Vioxx in 2004, which has resulted in more than 6,000 lawsuits after it was linked with heart attacks and strokes.
The FDA approved about 32 percent fewer new molecular entities, or drugs that are "first-in-class" and have never before been offered to the public, than in the same time period last year. Overall, about 19 percent fewer drug applications are being approved.
As of Oct. 31, the agency had approved 68 drug applications, with 13 of them being new drugs. Others may be existing drugs approved for new uses. At the same time last year, about 84 drugs had been approved with 19 being new compounds.
San Diego is home to at least two of the few new drugs that hit the market this year. The FDA approved Amylin Pharmaceuticals, Inc.'s Byetta in April and the company's other diabetes drug, Symlin, the month before.
While Byetta brought in $18.1 million in its first full quarter on the market, Symlin posted $3.8 million in sales the third quarter.
Michael Swit, a San Diego attorney for the life sciences division at Washington D.C.'s Weinberg Group, Inc., works regularly preparing new drug applications for drug companies.
Swit said he has noticed a change in discretion in the last year at the FDA.
"These people don't want to be hauled off in front of Congress," Swit said. "They are being much more careful in the questions they ask."
Swit said the FDA asked one company he is working with recently to solve a safety issue before the agency moves on to the review process.
"Before Vioxx, they would have allowed us to address that in a Phase IV study," Swit said, referring to a time in the drug approval process that focuses on marketing.
Merck, the New Jersey-based drug giant that manufactures Vioxx, was found liable in August for the death of a man. Last month, the company faced a second trial and won.
Review Times Cut In Half
FDA review time has been almost cut in half since the early 1990s, but per anecdotes like those from Swit, perhaps the agency is taking a turn.
In 1993, median time for standard review was 20.8 months. In 2004, it was 11.9 months. The information is not yet available for 2005.
Priority review , sometimes given for drugs that offer significant improvement over available drugs , has also dropped substantially.
In 1993, the median review time was 16.3 months compared with 2004's six months.
The FDA recently said that Tysabri, a drug to treat multiple sclerosis, will receive priority review. Cambridge, Mass.-based Biogen Idec, which has San Diego roots, pulled the drug from the market in February after Tysabri was linked to a rare brain infection that killed two patients and hospitalized a third.
Randall Woods, the chief executive officer of San Diego-based NovaCardia, which develops cardiovascular drugs, said biotech CEOs are concerned the FDA will be overly sensitive to safety because of the Vioxx and Tysabri shake-ups.
"Safety is obviously a very key factor," said Woods, a former 30-year executive at Eli Lily & Co. "But you have to balance that with the risk-benefit ratio."
Vioxx was on the market for five years before it was pulled due to safety concerns.
"The speed with which we approve drugs has not changed, but what has changed is our efforts to improve oversight and to share drug safety information sooner and more broadly," said FDA spokeswoman Laura Alvey.
Still, she said "appearance" of faster review times can partly be attributed to more resources at the FDA gained from the Prescription Drug User Fee Act of 1992, which allows drug companies to pay fees to the FDA in exchange for a speedier review. The law was reauthorized in 1997 to extend to 2007.
John McCamant, a biotech analyst and editor of the Berkeley-based Medical Technology Stock Letter, said the numbers can be twisted, and therefore meaningless.
"You're not getting through the FDA fast right now," McCamant said. "Just because more products were approved in one year to the next, it doesn't mean anything. It can be a reflection of trends of the past and what drugs are in the pipeline."
In 2004, the FDA approved 83 percent of applications received with standard review, and 27 percent of those received with priority review.
In 2001, the agency approved 57 percent of applications with standard review, and it approved 10 percent of applications received with priority review.
Woods said he remembers when the industry complained that the FDA was approving drugs too slowly.
"I've been in this field long enough to watch the pendulum swing back and forth," Woods said. "Politically, (the FDA is) under a lot of pressure."
Swit, the attorney who deals in FDA regulatory issues, said, "Everyone would argue that 2005 and 2006 are much more likely to be slower years because of all the questions they are facing over safety issues."