Sempra, Eni Ink Terminal Deal
Monday, August 1, 2005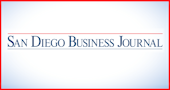 Sempra LNG has announced it will provide Eni S.p.A., the Italian oil and gas company, with capacity at its planned natural gas receipt terminal off the Gulf Coast.
The two companies made the announcement Aug. 1.
Under the new Eni S.p.A./Sempra LNG agreement, the Sempra Energy unit will supply Eni with approximately 40 percent of the capacity of Sempra's Cameron liquefied natural gas receipt terminal currently under development near Lake Charles, La. A press release from Eni said the Italian company was acquiring "regasification capacity": that is, the ability to convert liquified natural gas, which is shipped at a temperature less than 160 degrees Celsius, back to its gaseous state.
Construction on the terminal is expected to begin in the next two months, making it the second Sempra LNG terminal to begin construction this year. The other new terminal under construction is in Baja California, Mexico.
From the new terminal in Louisiana, which is expected to be completed in late 2008, Eni will receive approximately 600 million cubic feet per day, or 6 billion cubic meters per year, of natural gas. The new terminal's total capacity will be approximately 1.5 billion cubic feet per day, or 15.5 billion cubic meters per year.
"We are pleased to be working with Eni and look forward to starting construction at Cameron LNG," said Darcel Hulse, the president of Sempra LNG. "With this agreement, along with the other negotiations currently under way, we are confident that we will have the full terminal capacity under contract within a year."
This year, Sempra LNG awarded a roughly $500 million engineering, procurement and construction contract for Cameron LNG to a consortium comprised of Aker Kvaerner of Norway and Ishikawajima-Harima Heavy Industries, which hails from Tokyo.
Customers of Cameron LNG will gain access to inter- and intrastate natural gas pipelines via a new pipeline built and operated by Cameron Interstate Pipeline, LLC. The new 36-inch, 35-mile pipeline will serve U.S. markets in the Midwest, Southeast, Atlantic and Northeast.
Sempra trades on the New York Stock Exchange as SRE. Eni trades on the New York Stock Exchange under the symbol E.
Jessica Long