San Diego Still in 3rd Place After Stem Cell Vote
Monday, April 25, 2005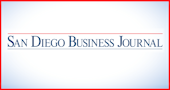 A key vote Monday may have hurt San Diego's chances of landing the headquarters of California's stem cell institute, according to San Diego officials.
Members of the California Institute for Regenerative Medicine's site selection committee decided to add an existing scoring system which currently ranks San Francisco first, Sacramento second, San Diego third and Emeryville fourth in a statewide competition to land the headquarters site to a second scoring system that members will use to further evaluate the four cities during their upcoming site visits later this week.
Besides adopting a combined scoring system, members agreed to change some of the criteria to be used to further evaluate the cities during the site visits, raising the total possible points from 60 to 90.
The first scoring system was worth 200 points.

Dr. John Reed, president and chief executive officer of La Jolla's Burnham Institute, who is also a member of the site selection committee, said he did not agree with the preliminary evaluations, saying they had "imperfections relative to weight" and failed to "get accurate data."
He wasn't alone.
San Diego city officials and the other three finalists all sent letters to the institute last week criticizing the preliminary evaluations based on an incentive-scoring system.
Several San Diego participants took the opportunity to stress the importance of putting more weight on the committee members' evaluation during the site visits.
Said Duane Roth, executive director for UCSD Connect, "The site selection committee has a duty to perform due diligence during the four site visits." Roth participated at the meeting.
It wasn't until after much debate during the morning session, which was held at the University of California, San Francisco and telecast to La Jolla's Burnham Institute, that committee members adopted both scoring systems for final consideration.
Roth could hardly hide his disappointment over the final vote in his words, a "fatal decision."
"We're dealing with 90 points vs. a 200-point system which gives it unequal weight," Roth said about the two scoring systems.

A San Diego official said after the meeting that even if San Diego was given a perfect score of 90 points by committee members during their site visit here on May 1, San Francisco would only need 59 points and Sacramento 82 points to reach San Diego's highest possible score of 217.
Richard Murphy, the president and chief executive officer of La Jolla's Salk Institute, who is also a member of the site selection committee, and participated from Mexico, voted in favor of adopting adding the scores.
Reed, for his part, had to leave the meeting prior to the vote.
San Diego's officials won a small victory today when the institute, after re-evaluating their responses, attributed 11 more points for having biomedical professionals reside within 45 minutes of the proposed headquarters on Torrey Pines Road as well as Internet access raising its total to 127 points.

Sacramento won two more points for making conference and hotel facilities available, bringing its total score to 135.

Emeryville gained six points to total 119.
San Francisco's score was unchanged at 158 points.
The best hope for San Diego now is that it will be ranked among the two finalists on May 2, when the subcommittee makes its final recommendation to the full board, Roth said.
The final authority lies with the Independent Citizens Oversight Committee members, said Robert Klein, the panel's chairman and a member of the site search subcommittee.
Members could give a preference or reject either of the two finalists, Klein said.
The California Institute for Regenerative Medicine is a voter-approved initiative funding $3 billion in embryonic stem cell research grants.