S.D. Officials Renew Efforts to Land Stem Cell Headquarters
Monday, April 18, 2005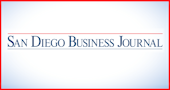 Last month, when San Diego officials offered a building in the Torrey Pines Science Park as the proposed site of the California Institute for Regenerative Medicine, Mayor Dick Murphy was upbeat about the city's chances of winning the stem cell institute's headquarters.
"It is worth a million dollars to be out there on Torrey Mesa overlooking Torrey Pines Golf Course and the Pacific Ocean, and to be surrounded by UCSD and some of the finest research institutions in America," Murphy told the San Diego Union-Tribune.
But now some may be wondering if that premier location will be enough to land the institute, its 50 employees and the international acclaim that is expected to accompany it.
The institute, approved by voters as Proposition 71 in November and currently based in a temporary site in Emeryville, announced last week that it had whittled down the statewide competition for a permanent headquarters to four finalists: San Francisco, Sacramento, San Diego and Emeryville.
Many were surprised by San Diego's third-place showing. San Francisco scored 158 out of a possible 200 points based on an incentive-laden scoring system that looked at eight criteria such as free rent and proximity to the airport.
Sacramento scored 133, San Diego 116 and Emeryville 113. The winner is expected to be announced in early May.
"San Diego is a walk in the park compared to the traffic issue (in the Bay Area)," said Dr. John Reed, the president and chief executive officer of La Jolla's Burnham Institute and a member of the site selection subcommittee.
He said it recently took him an hour and 15 minutes to drive from San Francisco International Airport to the institute's first meeting in San Francisco.
Immediately upon learning of San Diego's third-place ranking April 12, local economic development officials began gearing up for a tough battle in the weeks ahead.
Julie Meier Wright, the president and chief executive officer of the San Diego Regional Economic Development Corp., hit the phones in an effort to line up key people to organize their rebuttal to the institute's controversial scoring system.
Wright said on April 14 at press time that she expected to spend the weekend putting together a letter outlining "specific recommendations about the site process going forward." She said that letter could be delivered to the California Institute for Regenerative Medicine as early as April 18.
Though Wright has significant issues with how San Diego was scored, she considered it a major victory that the search subcommittee agreed to an "open meeting format for the site visits." Those visits are expected to take place this month.
An evaluation team made up of members of the institute and the state Department of General Services agreed April 14 to postpone adopting a system for the four site visits until their next meeting, set for April 25.
The site visits are seen as critical, because the eight-person site selection subcommittee, which includes two San Diegans (Reed and Richard Murphy, the president and chief executive officer of La Jolla's Salk Institute), will give final recommendations that will factor into the overall scoring system.
Wright and others have said they would like to see the weighing of these scores readjusted.
"We have concerns about the importance of the community support," Wright said, referring to one aspect of the scoring. "It's not adequately supported."
In the rankings, which are based on a total score of 200 points, San Francisco's bid won a perfect score, or 10 points, for providing incentives such as parking and furniture.
San Diego won seven points in that category.
"In the RFP (request for proposal), we offered all of these and received seven out of 10 points," said Jane Signaigo-Cox, the senior vice president of the Economic Development Corporation. "San Francisco got full value and they don't have additional parking."
Wright said she will push for all eight site selection committee members to come as a group to each site. Members indicated during a recent meeting that they would have trouble scheduling such a group visit.
Adam Silber, a spokesman for the California Institute for Regnerative Medicine, said the visits will take place during a four-day period , April 26 through 29.
"If they (the committee members) can attend or not attend, they will have to make a decision," Silber said.
Members are expected to recommend a first choice and backup choice May 2.
Those recommendations will go to the full Independent Citizens' Oversight Committee. A final decision is expected to be announced May 6.
Wright said she'll urge the institute to "slow down the process."
"It's much more important that this process be done right rather than by arbitrary dates," she said.
She said it would be an "unfair burden" on the four cities if members visited individually. She added that the evaluation would be fairer if members worked as a team in scoring each site.
Wright declined to offer details about San Diego's plans for wooing members to give the Torrey Pines Mesa location high marks.
She did say that "all components of the proposal from the site to the amenities to community support" would be considered during the visit.

Reed, of the Burnham Institute, said he plans to spend the next few days preparing for the April 25 meeting.
Reed said he'll lobby committee members to reconsider San Diego's high quality of living, sunny climate and broad range of recreational opportunities.
Compared with the Bay Area, San Diego is also more affordable, which is critical for young scientists with families, he said.
"Forty percent of our employees are post-docs (Ph.D. scientists in training) who live on an annual salary of $35,000," Reed said.
He said most of them live in apartments 15 minutes away from the Burnham Institute.
He said Bay Area researchers have a much longer commute to their homes, because they can't afford to live in higher-priced neighborhoods.