Fluor Eyeing Panama, Chile Projects
Monday, April 18, 2005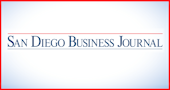 BY CHRIS CZIBORR
Aliso Viejo engineering company Fluor Corp. is mum on its plans for bidding on big Latin American public works projects, including the anticipated Panama Canal expansion.
But at least one unnamed Fluor official told Business News Americas last month that the company was "extremely interested" in the Panama Canal project, according to the report.

Fluor officials declined to comment on its interest in the canal project for this story.
The Panama government hasn't sent out a request-for-proposal to potential bidders on the project. Panama officials estimate the project will cost $8 billion to $10 billion and could be carved up into several pieces.
Fluor signed a $135 million contract in 2003 to help build the 9.2-mile, four lane state Route 125 toll road from SR 54 to SR 905 in the South Bay. The company also designed and built several cargo loading and offshore oil platforms since 1940. It built a cargo terminal at the Port of Los Angeles.
Panama likely would be responsible for a big chunk of the costs, and could hike fees that it charges ships to help pay for the expansion.
The Panama Canal Authority also could turn to shipping companies or the World Bank for financial help. Panama has been the sole operator of the canal since the United States handed it over in 2000.
The plan is to add a third shipping lane to the 90-year-old canal.
The canal currently has one lane for ships moving from the Atlantic Ocean to the Pacific Ocean, with the other lane handling traffic in the opposite direction.
The Canal Authority already has hired engineering consultants from the U.S. Army Corps of Engineers to design locks for the third lane.
Meanwhile, another country of interest for Fluor is Chile.
The unnamed Fluor official told Business News Americas that the company's interest in public works projects is higher there now that the Chilean government is willing to guarantee minimum investment returns.

"That is what is needed to encourage increased investment in the sector," the official said. "We traditionally have not gotten involved in Latin American infrastructure projects because the risk was too high."
Fluor's primary design engineering office for the Americas is based in Santiago, Chile. Mining projects make up most of Fluor's business in the region.

"Most of what we're doing is in South America and most of that is either in Peru or Chile right now," said Fluor's Chris Tye, head of sales for Fluor's mining and minerals group.

Fluor's backlog in its Americas region more than tripled to $3.8 billion at the end of 2004, versus a year earlier, according to a regulatory filing. Backlog measures the value of contracts Fluor is set to work on in the future.

The company is doing ongoing work for Minera Yanacocha SRL at a gold mine in Peru. It's also doing engineering work at a copper mine in Antofagasta, Chile, for Minera Escondida Ltd., that is set to be completed next year.

Another big project in the area that Fluor is working on is at the Cerro Verde copper mine in Peru. Phoenix-based Phelps Dodge Corp. tapped Fluor for that project.
Tye said Fluor's mining projects are benefiting from a current upswing in the business cycle for a number of minerals.
"These things operate in seven- to eight-year business cycles," Tye said. "Copper in the past 18 to 24 months has doubled in price from 65 cents per pound to around $1.50 per pound. So we have large projects moving forward now because there's demand."
Chris Cziborr writes for the Orange County Business Journal.