Failed Skin Cancer Tests Prompts Maxim Stock Drop
Monday, September 27, 2004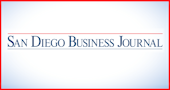 Failed Skin Cancer Tests Prompts Maxim Stock Drop
Biotech: Shareholders File Class Action Suit
BY MARION WEBB
Shares of San Diego-based Maxim Pharmaceuticals lost nearly half its value in trading after the biotechnology company announced its skin cancer drug Ceplene failed a pivotal trial.

Maxim's shares lost 48.82 percent of their value, closing at $3.04 on Sept. 20, after the biotechnology firm said that the combination of Ceplene with standard chemotherapy failed to help patients whose skin cancer has spread to the liver survive longer.

The company news also triggered a shareholder class action lawsuit filed Sept. 21 in the U.S. District Court for the Southern District of California.

The complaint charges that Maxim and some officers and directors violated the Securities Exchange Act of 1934.

It alleges the price of Maxim shares was artificially inflated by issuing a series of false and misleading statements about the use of Ceplene during a certain period, according to San Diego law firm Lerach Coughlin, which is representing the plaintiffs.

In response to the suit, Maxim's chief executive Larry Stambaugh said Sept. 23, "We haven't time to evaluate it yet."

Stambaugh described the suit as "relatively normal" for companies whose stock drops.

Ceplene has failed a skin cancer trial once before.

But Maxim persuaded the Food and Drug Administration, which rejected the drug (then called Maximine) in early 2001, to run a new trial. The results were expected to be announced at the end of September.

Hui Shao, a biotechnology analyst for biopharmaceutical investment company Mehta Partners LLC in New York, said investors didn't expect good news.

"With the concerns (raised) from the previous clinical trial, a lot of people had a negative view on the outcome of the trial," said Shao, who has been following Maxim's drug development, but doesn't cover the firm.

The negative results leave little hope for Ceplene's approval, Shao added.

Analyst Dr. Russell Gilbertson from Roth Capital Partners LLC in Newport Beach announced on Sept. 21 that he suspended coverage of Maxim resulting from the disappointing trial data.

Gilbertson wrote in his report that "the top line result is inadequate to support an FDA submission as well as the current filing under review by the European authorities."

Stambaugh, however, in statements before the lawsuit was filed, still defended the drug.

"It is our belief, as supported by the Phase 3 acute myeloid leukemia data released this past May, and other clinical and preclinical evidence, that Ceplene still holds promise for the treatment of certain cancers," said Stambaugh in a Sept. 20 company statement.

He also reiterated plans to pursue regulatory submissions for Ceplene to the FDA and European regulators, and vowed to give more information after the firm reviews the study data and meets with regulators.

Stambaugh has long defended Ceplene's merits.

In December 2000, after an FDA advisory committee criticized Maxim's analysis of a Ceplene study and recommended against the drug's approval, Maxim's shares also lost nearly half its value.

Stambaugh persuaded regulators to permit another Phase III trial, this time with a subgroup of skin cancer patients with liver metastases , 230 patients at 35 sites.

To be successful, Maxim needed to show that patients on the combined therapy had a 50 percent better overall survival rate compared with patients in the control group.

Considering the importance of the study, Shao predicted it will be a long time before Maxim's stock will see a recovery.

Stambaugh said Maxim will review its pipeline, operations and resources in order to "focus on efficiently advancing Ceplene and other product candidates to the market."

Gilbertson said encouraging interim data from a Phase III trial of Ceplene in leukemia patients announced in May "are inadequate for registration" with the FDA.

The full results are anticipated to be released at the American Society of Hematology meeting in December.

Two ongoing Phase II trials testing Ceplene for hepatitis C and advanced renal cell carcinoma "may provide some near-term catalysts," he wrote.

"Nevertheless, until we are able to better assess the company's operational, developmental and regulatory strategy, we are not in a position to form an investment recommendation," Gilbertson concluded.

Maxim's stock, which trades under the ticker symbol MAXM on the Nasdaq Stock Exchange, closed at $2.84 on Sept. 21. It climbed slightly Sept. 22, closing at $2.89.