Working Through the Pain
Monday, September 20, 2004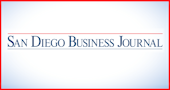 Working Through the Pain
Employees Learning Value Of Ergonomic Products
BY LISA KOVACH
Ergonomics. According to the Merriam-Webster dictionary, ergonomics is an applied science concerned with designing and arranging things people use so that the people and things interact most efficiently and safely.

It may sound a little futuristic, but ergonomics has begun to find its place in the corporate world and includes all types of office products from cubicles to monitors, chairs to keyboards and desks to mouses.

These ergonomic products are designed so workers don't suffer office-related ailments such as back strain, carpal tunnel syndrome and repetitive strain injuries.

According to the U.S. Bureau of Labor Statistics, there were 345,294 cases involving back injury in 2002.

Carpal tunnel syndrome also resulted in a median of 30 days away from work, while typing, or scanning groceries, resulted in a median of 23 days away from work, according to the bureau.

ABI Office Furniture, a San Diego-based office furniture and supply store, has been selling office products for the last 20 years and sells ergonomic products aimed at limiting the effects of office injuries.

Big Business

The industry of ergonomic products is really starting to take off, with more and more people becoming aware of the benefits and types of products available, store President Ralph Wilde said.

"People are becoming more and more aware. Ten years ago people didn't know that much , now they are more informed," Wilde said.

One reason is workers' compensation, Wilde said.

"Workers' compensation is a big issue," he said. "Most employers are aware of ergonomics. Most businesses will provide basic ergonomic products to their employees."

Wilde has a staff of seven and said he makes sure that all his employees have the appropriate equipment for their office.

"How can we sell if we don't follow those practices?" Wilde said.

Ergonomics, however, don't come cheap. The price of an ergonomic chair at ABI Office Furniture can range from $100 to $1,000.

"You can easily spend $1,000," Wilde said. "The biggest problem is what people want to spend. Some people want an ergonomic chair, but they don't want to spend the money. Someone can always make something cheaper, but the quality won't be the same."

Along with selling ergonomic products, ABI consults with businesses on creating an ergonomic-friendly work environment, he said.

Sean Silva, director of West Coast sales for the Virginia based-Healthy Back Store, which has four San Diego locations and is scheduled to open the fifth store in early October, said ergonomic products have become extremely important in the corporate sector.

"Lots of people in human resources are trying to avoid a workers' compensation claim," Silva said. "We can get them into our store and, hopefully, reverse a workers' compensation case."

No Two Are Alike

Silva said that although ergonomic products can help, each person's body reacts differently.

"There is no rhyme or reason," Silva said. "An 18-year-old can work for a week and file a complaint."

The products available to employers and employees are abundant, but the manner in which an employee uses the product is also critical, Silva said.

"When typing on the keyboard, the shoulder should be naturally relaxed," Silva said. "The height of the monitor is important. When looking at the monitor, your head should be rested on your spinal cord."

It is also important to make sure that the lower back is always supported, he said.

"The worst thing you can do for your back is to sit," Silva said. "To avoid inflammation, move around, stand up, keep the blood flowing."

Silva has been in the ergonomic business for nine years and is working on a nationwide ergonomic training program for businesses.

He also consults businesses on proper ergonomic work settings.

"They call me, for example, when someone is experiencing pain," Silva said. "I make recommendations, and most of the time they say, 'Yeah, I feel better,' but my stuff isn't a miracle."

Silva works with more than 100 companies in San Diego, including Qualcomm Inc., Sony Electronics and Cox Communications.

Office supply stores are also cashing in on the ergonomic boon.

Will Davis, a furniture specialist with Office Depot, said that in the past year he has sold nearly 2,000 ergonomic chairs, which calculates to about 38 per week.

Office Depot sells its ergonomic chairs for $99-$299.

Davis said that most people come in looking for something to ease their ailing back, but added that price is still a factor.

"Most people come in looking for something cheap," Davis said. "They want something comfortable, but cheap."

Aurelia Koby, the president and co-founder of Imak Products Corp., a San Diego-based manufacturer of ergonomic products, said preventing workplace injuries such as carpal tunnel syndrome is very important.

A sufferer of carpal tunnel syndrome, Koby said that any body part can be injured if overused.

"Carpal tunnel is just one of the many repetitive stress injuries," Koby said. "If you use your hands, wrist , any body part , if you overuse it you can get a repetitive stress injury. And carpal tunnel syndrome is a very serious injury."

Imak provides preventive products and therapeutic products, such as the Smart Glove, an ergonomic wrist support product designed to protect a wrist from injury.

It is specifically designed for keyboard, laptop and mouse use.

Smart Glove features a wrist pad filled with beads that cushion and protect the underside of the wrist and help to raise the wrist to an ideal ergonomic position, Koby said.

She said her business has grown into a whole line of ergonomic and therapeutic products.

"We have gone from one product seven years ago to a whole line of products," Koby said.

She said that while her products are designed to be ergonomically correct, workers must still make sure that they are taking breaks and not putting too much strain on their body.

"Taking breaks really is important," Koby said. "We call them 'micro-breaks.' I think that stopping every 10-15 minutes can really help you in prevention."