Advertising to Grow at Accelerated Pace in 2004
Monday, September 6, 2004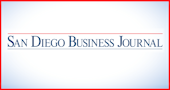 Advertising to Grow at Accelerated Pace in 2004
Weekly Spanish Newspaper To Be Available This Fall
MEDIA & MARKETING
by Lisa Kovach, Staff Writer

Advertising is forecasted to grow at its fastest rate in four years, increasing to $188.5 billion in 2004, a 7.2 percent spike compared with the previous year, according to the 2004 Veronis Suhler Stevenson Communications Industry Forecast and Report.

Released in August, the report highlights the spending patterns of the communications industry throughout the last four years.

While the report stated that consumer-end user spending replaced advertising in 2003, advertising spending still reached $175.8 billion, an increase of 3.2 percent from the previous year.

"Despite the war in Iraq and a sluggish job market during 2003, the broad-based recovery in the communications industry gained momentum in 2003, driven primarily by another strong year for consumer spending on media and accelerating growth in advertising spending," said James Rutherfurd, the executive vice president of Veronis Suhler Stevenson, a financial adviser which tracks the communications industry.

According to the report, some key advertising market drivers in the first half of the year were improving economic and employment outlooks, strengthening local markets, record political campaign spending, and the influx of Olympic-related spending.

Andreas Roell, Interactive Committee chair of the San Diego Advertising Club, said advertising spending is on the rise and can be attributed to the economy.

"Advertising spending is definitely on the rise. Just as marketing budgets were the first to be cut in a depressive economical environment, they are the first to be added when entities are in expansionary modes," Roell said. "Overall in San Diego, the rate of agency reviews and request for proposal's has increased over the last month. In many cases the allocated budgets are still small yet these are good intentions and indications on future outlooks."

- & #8201;- & #8201;-

New Spanish Weekly: Coming this fall, local newspaper publishers will have a chance to provide a weekly Spanish-language newspaper to their readers.

Provided by Universal Press Syndicate of Kansas City, Mo., and Danilo Black, a Monterrey, Mexico- based publishing company, Fronteras de la Noticia is a full-color 32-page newspaper containing news, features, sports and entertainment stories from Mexico, Central America and South America. The newspaper will be customized for every local market, including San Diego. Local publishers will be able to co-brand Fronteras with their own existing mastheads, either distributing the weekly as an insert or selling the paper independently.

Publishers will also be able to add up to four pages of local news stories and sell advertising for the publication.

"Certainly San Diego would be a good option for Fronteras," said Kathie Kerr, a spokeswoman for Universal Press Syndicate.

Latin American news will be compiled weekly by a team of editors, designers and writers in Mexico and then combined with news created by local reporters.

Ideal candidates for Fronteras are newspaper publishers whose communities are at least 15 percent Latino, or that have more than 20,000 Latino residents, according to Universal Press officials.

- & #8201;- & #8201;-

Moviemakers' Connection Finishes Film: The Moviemakers' Connection, Inc., a San Diego-based nonprofit organization that brings together professionals and students in the film industry, has recently completed its first film, "No Second Thoughts," a 16-minute psychological thriller.

Founded more than a year ago, the Moviemakers' Connection offers students an opportunity to work on a professional-level film, said Steve Hensley, the president and founder of Moviemakers' Connection and writer, director and co-producer of "No Second Thoughts."

About 30 people worked on the film, Hensley said, with the key positions held by film professionals and the remaining held by students, the majority of whom study at Palomar College in San Marcos.

The film will be shown during the San Diego Film Festival and the Temecula Valley International Film & Music Festival.

Send media and marketing news to Lisa Kovach via fax at (858) 571-3628. Call her at (858) 277-6359, Ext. 3107.