Baby Boomers Concerned About Physical Fitness
Monday, October 25, 2004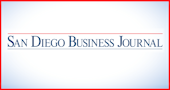 When family practitioner Dr. Steve Green tells patients to start eating well and exercising more, he's merely trying to give them a dose of his own medicine.
Green, who practices in Mira Mesa and is the chairman for the Family Practice Department of Sharp Rees-Steely Medical Group in San Diego, is married with three children.
Yet, he still manages to start his day at 5:45 a.m. with either a swim or a spinning class, an indoor cycling class.
Sometimes he returns to the gym after work to run on the treadmill or lift weights.
On the weekends, Green and his wife, who is also an avid cyclist, get up around 7 a.m. to get in a three-hour bike ride, then make family plans. His running shoes accompany him on business trips.
Green, 44, who lives in University City, is the first to admit that his daily routine was a major lifestyle change.
"I used to exercise on and off," he said. "Three and a half years ago I weighed about 75 pounds more. One day, I was in my car to buy some 40-size-waist paints. I got to the curb of my driveway and realized I wasn't going to do this, so I turned around changed into my biking clothes and starting biking , and basically haven't stopped since."
According to a recent survey done by New York-based BuzzBack Market Research, Green is among the rising number of baby boomers for whom physical and mental fitness is a primary concern.
In the survey, 512 boomers, half men and half women, identified weight loss, maintaining and improving physical health and exercising regularly as their three most important activities on a list of 29 criteria.
Getting quality sleep, feeling safe, having more energy and a satisfying sex life, and managing stress ranked Nos. 4 through 8 on the list.
Alternative treatments such as acupuncture and homeopathy were ranked the least important.
Green agreed that losing weight is a major concern, especially among women.
"On some days it seems that at least half of my patients bring up weight loss and with the ones who don't, I will bring it up," he said.
The problem is that most people aren't willing to make a commitment to change, Green said.
Taking The 'Easy' Way Out
"What's amazing to me is that most people would rather have medicine or surgery than take an hour a day to exercise," he said.
Knowing that most people aren't able to make a radical lifestyle change by themselves, Green often refers patients to Sharp's weight management program or the commercial weight loss program offered by WeightWatchers International of Woodbury, N.Y.
Anita Oldham, health education coordinator for the Positive Choice Wellness Center at Kaiser Permanente in Clairemont Mesa, said it's no accident that many of the center's roughly 1,000 program members are baby boomers.
"There is a general trend of people becoming more concerned about risk factors such as obesity , but people tend to become less active as they get older," Oldham said.
She echoed Green's view that women seem to be more worried about their weight than men. She also views women as being more open to participate in group counseling than men, which is part of the program and deals with teaching people how to eat well and exercise.
Oldham said the program has a mix of all ages and not all people are referred by their doctors.
High Risk
A lot of people come because they understand that being obese puts them at a higher risk for developing potentially life-threatening diseases, including diabetes and heart disease.
People are considered obese if their body mass index (which is calculated based on height and weight) is 30 or more, according to the National Institutes of Health.
So a woman 5 feet 6 inches tall and weighing 186 pounds would have a body mass index of 30, and be considered obese.
Green echoed the findings of the study that older baby boomers, ages 45 to 64, worry about their health more than younger boomers.
"People in that generation hit that point in life where they realize that they have to take care of themselves now , so they want to have their blood pressure checked and cholesterol levels taken and they know what the levels mean," he said.
Green wishes that "regular exercise" would also become a higher priority for people.
"People say they will try, but unfortunately a lot of them aren't willing to put the time in to do it," he said. That is unfortunate in his view, because "We could have healthier people and use less medicine if more people made a lifestyle change and commit to daily exercise."
Green says that the "Fen-Phen" disaster has helped deter people from taking diet pills.
The products were pulled from the market in 1997 after they were linked to causing heart problems.
Another dietary supplement, Metabolife 356 made by San Diego-based Metabolife International Inc., along with other ephedra-containing supplements, were banned from the market when they were linked to 155 deaths.
Green said the problem with many herbal products is that people think they are "natural," and thus, safe.
But he believes that as long as the supplement industry doesn't have to follow the same strict regulatory guidelines as drug makers, people can't be sure what's in the bottles or pills.
"Even if chemicals occur naturally , once you concentrate them into a pill, it becomes a drug unless you test it to see if it's safe," he said.
Alternative Treatments
According to the BuzzBack survey, the majority of baby boomers do not currently use alternative therapies, such as herbal products, massages, chiropractic care and acupuncture, but more than half are willing to try.
That could be good news for George DeVries, the chief executive of San Diego-based American Specialty Health Inc., which offers alternative coverage to traditional insurance policies.
He said that alternative health care still appeals more to the younger generation.
"The younger you go (age 45 or younger), the greater is the acceptance for complementary health care," he said.
Older baby boomers who have grown up under the traditional health care system , a dentist, family doctor and hospital , aren't used to getting massages, chiropractic care and acupuncture.
Baby boomers make up about 28 percent of the members of American Specialty Health, DeVries said.
Among that generation, more women are willing to try it than men.
According to American Specialty Health's membership survey, 57 percent of baby boomer women use chiropractic benefits vs. 43 percent for men.
Even fewer men in that generation visit acupuncturists or massage therapists , 33 percent of men vs. 67 percent of women use their acupuncture benefits , 25 percent of men vs. 75 percent of women get massages.
When it comes to neuropathy, the gap is even wider , 77 percent of women vs. 23 percent of men.
American Specialty Health sells herbal products over the Internet, but DeVries couldn't say what types of products are targeted at baby boomers.
Still, Green rarely recommends herbs to his patients.
"Most of the data doesn't impress me enough to (recommend) supplements," he said.
He sticks with the old saying "no pain, no gain." After all, it's worked for him.
"Even though I may be waking up early to get my workouts in and sleep less, I feel much better and more rested than before I did the regular exercise," Green said.