S.D. Voters Take Up Hotel-Room Tax Hike Measure
Monday, October 18, 2004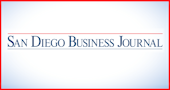 On its face, Proposition J on the November ballot asks San Diegans to approve a 24 percent hike in the city's transient occupancy tax.
However, the real question this ballot measure poses to voters is: Do you trust this City Council, and future councils, to take an estimated $28 million in new , no strings attached , general fund revenues and spend them wisely? The San Diego County Taxpayers Association believes the answer to that question is "No" and urges you to vote likewise on Proposition J.
In recent weeks, headlines have revealed the massive payments the City of San Diego must make to fully fund the obligations of the city employees' retirement system and medical benefits. These challenges are not the result of an unforeseen act of Mother Nature, a bear stock market, or the foolish mistakes of a few bureaucrats.
What has brought us to this crisis is more than a decade of decisions by successive city councils and city managers to spend one-time revenues to cover ongoing costs in order to balance the budget. Non-essential programs have been created and expanded for short-term political gains.
Salary and benefit increases have been granted without considering the impact those increases will have on future budgets. Meanwhile, the costs of roof repairs, structural maintenance and dangerously worn public safety equipment have been ignored because they aren't readily visible to the general public.
For the past decade, the San Diego County Taxpayers Association has repeatedly warned the City Council and city manager of the city's flawed financial practices. Our association has also been one of the few voices demanding that the city deal with a list of unfunded maintenance and repairs to critical city infrastructure that continues to grow at an alarming rate.
As recently as February 2002, Mayor Dick Murphy's own blue ribbon committee echoed our budget concerns and, in particular, gave a stern warning to the City Council to get an immediate grip on underfunding of the retirement system and retiree medical benefits. Most recently, Wall Street bond rating agencies have pointed to a lack of trust in the city's fiscal management as reason for downgrades in the city's credit rating. All of these warnings have fallen on deaf ears. The price has been a figurative train wreck in city finances.
San Diego taxpayers cannot afford a city administration that reaches for tax hikes before it enacts fundamental budget reform. That reform needs to be based on a fiscal plan that reduces spending, makes infrastructure a priority and eliminates non-essential programs. Only after aggressive, consistent and unambiguous actions are taken by the City Council to demonstrate that a new era of fiscal responsibility has taken hold at City Hall can trust be restored. This mayor and council have begun that process by adopting the recommendations of the mayor's Pension Reform Committee, but much remains to be done before voters can be confident that the city can be trusted with a blank check.
That is exactly what Proposition J offers , a blank check that the city can use to buy time and delay real reform.
In choosing to place Proposition J on the ballot, certain members of the City Council and the city's management team have shown that they believe the first answer to the city's fiscal woes is for you and me to pay more taxes. The taxpayers association believes handing over any new tax revenues to the city simply amounts to pouring money into the city's general fund where, if history is any guide, it is destined to be spent for someone's pet project as on the core needs of our city.
A "No" vote on Proposition J is your opportunity to send a fiscal reform message to City Hall.
John O'Neil is the incoming chairman of the San Diego County Taxpayers Association.