County's Largest Wal-Mart Ready to Open in El Cajon
Monday, October 18, 2004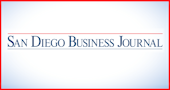 When a wall of balloons separate during grand-opening ceremonies early in the morning of Oct. 20, revealing 200 Wal-Mart employees at Westfield Shoppingtown Parkway, the mall's owner hopes the mass retailer's largest San Diego County store will give shoppers another reason to spend more time at the El Cajon shopping center.
"It will help provide one-stop shopping," said Mike Cavender, the general manager of Parkway for the mall's owner, Australia-based Westfield Group.
Cavender said customers can shop at the property's many specialty stores, see a movie, then end their day at Wal-Mart.
Westfield spent $26 million to expand the now 1.3 million-square-foot mall still known to many East County residents as Parkway Plaza. Grand-opening ceremonies are scheduled for 7:30 a.m. on Wednesday, Oct. 20.
Bill Pacheco, the general manager of the Parkway Wal-Mart, said the community needs a Wal-Mart store in El Cajon. To shop at one of the Bentonville, Ark.-based retailer's stores, El Cajon customers have to go to Santee, La Mesa or Lakeside.
As the county's largest Wal-Mart, the Parkway location will have larger departments with a bigger selection of groceries, home furnishings, clothing and other goods, Pacheco said. The store will have 386 employees , 125 more than a typical Wal-Mart store.
'Perfect Match'
Retail consultant George Whalin of San Marcos-based Retail Management Consultants said Wal-Mart and Westfield are a "perfect match."
"(Wal-Mart) is going to draw a lot of traffic to the mall and the mall's going to draw a lot of traffic to Wal-Mart," Whalin said. "If your primary customer base is middle income consumers, then Wal-Mart is a perfect tenant."
Along with the 167,000-square-foot Wal-Mart, Westfield added 18,000 square feet for 10 new shops and restaurants. Lane Bryant moved from elsewhere in the mall and Coffee Bean & Tea Leaf added a second location. New tenants include Wet Seal, Cyber Zone, C28, Surf City, Nextel, Regis, the Pink Room, Nextel and Ruby's Diner.
The mall's expansion created 530 new jobs and will generate $735,000 per year in sales tax revenue for the city, according to Westfield estimates.
Margaret Stephens, the vice president of marketing for Westfield's West Coast malls, said the El Cajon location is the first Wal-Mart in the mall owner's portfolio.
Rounding Out The Mall
"It rounds out the Parkway mix. We hope to do more deals with Wal-Mart in the future," Stephens said. "We had space for a fifth anchor for years. This one seemed to make the most sense."
The other four department stores are Mervyn's, Robinsons-May, Sears and J.C. Penney.
Cavender said Westfield is not worried about Kmart and Target Wal-Mart's biggest competitors having stores across the street from Parkway. He said those retailers' locations can't offer the same one-stop shopping as Parkway.
"We're the only super regional center in East County. I can't think of another place you can shop, see a movie and get dinner," Cavender said.
Stealing Customers
Whalin said big-box retailers such as Wal-Mart, Target and Kmart are all about market share. They like to be next to one another to steal customers and increase their customer base.
Also, he said, "Because customers have less time these days, they want to be closer to each other to capture some of the customer's time."
As in other local malls owned by Westfield, a family lounge has been added to the food court at Parkway with a family-sized restroom, bottle warmers, couches and nursing stations.
The family lounge and new complimentary concierge services to help customers locate stores or find gift ideas are part of Westfield's new package of amenities designed to keep customers at its malls longer.
"We're really focused on providing a memorable experience," Stephens said.
Said Whalin: "All of these mall companies are trying to find ways to capture the customer's attention and keep them there longer. Westfield's goal is to dominate."