State Looks Into Alleged Fraud By Insurance Firms
Monday, November 8, 2004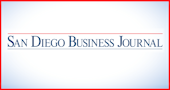 A longtime insurance industry practice has come into question because of two statewide investigations launched by the California Department of Insurance and Attorney General Bill Lockyer.
Charges filed in New York against Marsh & McLennan Cos., the country's largest insurance brokerage, alleging bid-rigging and other illegal anti-competitive activity, have also caused regulators to take another look at contingent income agreements.
Larry Shea, a principal at San Diego-based brokerage Barney & Barney LLC, said he's offended by the use of the word "kickback," which has been used to describe the agreements. Shea said they've been around for at least as long as the 40 years he's been in the business.
Most contingent income agreements are between insurance companies and their agents, who, unlike brokers, represent the insurance company rather than the insurance buyer, according to Shea. He said most of the pacts are based on a profit-sharing agreement.
For brokers, Shea said contingent income agreements ensure that they bring the insurance companies the best pool of clients and then work with each client to minimize claims. Based on the performance of a large book of business, rather than a single insurance policy, contingent income agreements give brokers and agents additional income on top of regular commissions and fees, he said.
"The moneys we've received in contingent income we've plopped back into the business," Shea said.
Barney & Barney uses the income to hire additional loss control experts, he explained.
California Insurance Commissioner John Garamendi unveiled proposed regulations in October that require brokers and agents to disclose any financial incentives they get for selling certain insurance products or steering customers to particular insurers.
When they fail to provide the proposal of a best available insurer, advise clients to buy a policy from a company other than the best available insurer, or fail to get a quote from a company that may be the best available insurer, brokers will be in violation of the state's Insurance Code under the new regulations. Penalties include suspension or revocation of brokers' licenses and fines of up to $10,000 per incident.
The insurance commissioner also announced that the Department of Insurance is conducting an investigation into contingent commissions.
Shea said Barney & Barney brokers find the best policy for their clients regardless of contingent income agreements. He said brokers working directly with clients are not privy to agreements with specific insurance companies.
The end result of the investigations, Shea surmised, will probably be more disclosure to clients, which Barney & Barney supports. The brokerage added a page to its contracts six months ago, explaining its contingent income agreements, he said.
On Oct. 29, Attorney General Lockyer announced the launch of a formal investigation of possible antitrust violations and fraud by insurance companies and brokers.
Nathan Barankin, a spokesman for Lockyer, said the investigation will be broad, looking at anti-competitive activity from agents and brokers. If illegal activity is uncovered, such as steering business to insurance companies without providing competing bids, companies and individuals face the possibility of jail time, restitution and fines, Barankin said.
"Our interest is motivated by its impact on consumers," Barankin said. "The ultimate victim is the consumer who has to pay for it in terms of higher premiums and insurance costs. We want to ensure that the free market is truly free in California and not rigged."
Alleged Fake Quotes
New York Attorney General Eliot Spitzer sued Marsh & McLennan Cos. on Oct. 14 alleging that Marsh steered clients only to insurance companies that it had contingent agreements with and generated fake or inflated rate quotes to create the illusion that the brokerage sought competitive bids. Spitzer called off a criminal investigation of Marsh after the company's chief executive officer resigned at the end of October.
"What Spitzer uncovered took everybody by surprise. I believe what the investigations will find is that the criminal instances were isolated to a few individuals at Marsh," said Steve Young, general counsel for the Insurance Brokers and Agents of the West, a trade association.
Young said contingent income agreements, which usually affect commercial rather than personal lines of insurance, are misunderstood.
"These types of agreements have been around forever and they are not illegal. What the investigations bring to light is that there is a greater need for disclosure to the clients," Young said. "Whether or not they are in place, they're not going to affect the price of any one insurance customer's policy. It's not tied to any one piece of business, but a large book of business that's been analyzed over several years."
Class Action Lawsuit
On Oct. 20, the San Diego law firm of Lerach Coughlin Stoia Gellar Rudman & Robbins LLP filed a class action lawsuit against Universal Life Resources, a San Diego insurance consulting firm, and six national insurance companies, alleging a system of kickbacks and hidden compensation schemes.
The lawsuit alleges that ULR did not provide customers with the best insurance products available and didn't disclose compensation agreements with insurance companies. The firm is suing on behalf of an Arizona man who alleges he paid inflated health insurance premiums to cover the contingent commission paid to ULR and because his employer was not given competitive insurance bids.
Department of Insurance spokesman Norman Williams said the regulations proposed by the insurance commissioner will clarify that brokers and agents must disclose contingent income agreements to their clients. Williams said the requirement is in current industry regulations now, but it is not as clear as it should be.
"The broker's duty is to work for the client. There's concern that brokers may push a product even if there is a better product," he said. "If those agreements are in place, the consumer must know about them."
The insurance commissioner's proposed regulation changes are out for public review. Then the state's Office of Administrative Law will review and approve the regulations, probably this year or early in 2005.