Energy Officials Cautious About Summer Power Supply
Monday, May 31, 2004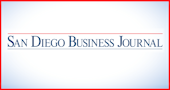 Energy Officials Cautious About Summer Power Supply
Prolonged Heat Wave or Brush Fire Could Put Services in Danger
By Rene'e Beasley Jones
Early in May, the region barely squeaked past a power shortage.

The California Independent System Operator, the state's electric grid operator, came close to asking San Diego Gas & Electric to interrupt electricity service May 3. Higher demand and transmission congestion caused the scare.

It was one of three close calls for the region already this spring.

Summer is around the corner. ISO officials came to San Diego on May 24 to deliver the summer forecast for electricity.

"This coming summer is not, at this time, projected to deliver blackouts," said Jim Detmers, ISO vice president of grid operations.

However, a number of conditions will stress the system, Detmers said.

The economy is starting to bounce back, which increases the demand for electricity. Some power plants have shut down for maintenance. Transmission capacity also is tapped out, he said.

On May 3, several hundred megawatts of power sat idle at the state's border, but the region couldn't bring it in because of congested transmission lines, Detmers said. One megawatt can power about 1,000 California homes.

As long as every component works smoothly this summer, the region should be fine, Detmers said. But if a heat wave hits or a fire endangers a transmission line, problems could occur.

He preached a message of conservation, saying consumers should continue their energy-saving efforts to help prevent a repeat of the rolling blackouts of 2001.

Qualcomm Inc. is doing its share. The company has spent several million dollars in the last year on energy efficiency improvements.

"The main reason is that it makes sense from a community and world citizenship perspective, and it makes sense because it's cost effective," said Alan Ball, Qualcomm's senior manager for energy.

The company, which employs 6,000 at 30 buildings in San Diego, maintains an internal Web site to inform employees of steps to take when the ISO issues energy alerts.

"We have a very well-thought-out process that we go through," Ball said. "The idea of the process is to drop the demand that we have on the system."

Energy reliability has been a concern since the power crisis of 2000-01, he said. However, the cost of electricity is more worrisome.

Long-term energy contracts the state entered into during the crisis will provide more stability to prices, Ball said. But the contracts were costly.

And Legislation doesn't distribute the costs of electricity evenly throughout the consumer base, he said. Businesses end up paying a much higher part of the bill. Seventy-five percent of San Diego electricity users , mostly homeowners , pay rates that are fixed by law, Ball said.

"Every increase that occurs is born by 25 percent outside the baseline, and that's business," he said.

And there's a push right now by Southern California Edison and its Northern California counterpart, Pacific Gas & Electric, to have SDG & E; customers pay a higher percentage of the long-term energy contracts, Ball said. Most of those costs would be passed on to businesses.

Dave Geier, SDG & E; vice president of electric transmission and distribution, predicted a new all-time peak in San Diego this summer. The past peak was 3,960 megawatts. Geier expects the region may hit the 4,300-megawatt mark, so conservation is key, he said.

He compared peak electricity days to driving on local interstates during rush hour. "One wreck and there's gridlock."