Companies Hunt for Black Gold in Idled Oil Wells
Monday, March 22, 2004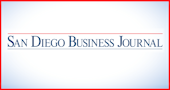 Companies Hunt for Black Gold in Idled Oil Wells
Energy: It's Highly Speculative, but Prices Remain High
BY RENE'E BEASLEY JONES
Business is booming for some local companies that drill for crude oil and natural gas.

Gas prices aren't falling as quickly and aren't expected to drop as low as they were before the current spike, justifying more production, some local operators say.

These small firms hope to prosper in this boom-and-bust business by reopening idled crude oil wells and scouring already-explored fields for reserves that may have been overlooked by major producers.

Past price spikes have wreaked havoc on the industry, said James Spillane of Crystal River Oil & Gas, a Cardiff operator that employs about 15 people.

In the past, companies jumped in to bring on new reserves only to see prices bottom out. This time, the industry believes petroleum prices , on a steady upward climb since 1999 , may be stabilizing somewhat, Spillane said, so operators are willing to stick out their necks a bit more.

Crystal River remains very busy now and has been for six months, Spillane said.

"We expect to be busy for three to six months," he said. "Come summer to fall, everyone's budgets are subject to change. (Developers) will look into where oil and gas prices are going into winter before they make commitments for yearend. But we're cautiously optimistic."

Crystal River, along with a host of other small producers around the state, let major oil companies conduct expensive exploration. After large companies walk away from a field, smaller operators move in to reclaim oil left behind.

Crystal River operates wells in seven states, including California. The natural gas market makes up 80 percent of its work.

The company, which has been in business for 18 years, receives funding from a group of private investors and isn't looking for new ones at this time.

Seeking Investors

Wind River Energy Co., a Wyoming-based corporation run by San Diego businessman Kenneth Hudson, is looking for investors to help reclaim idled wells in Kern County.

Reopening wells left behind by big producers, such as Chevron-Texaco Exploration and Production Co., has become a niche for small operators, Hudson said.

Crude cost $16 a barrel in March 2001. Now that price is $31 a barrel for heavy oil, which is harder to extract and refine.

Wind River relies on seismic data and former well production records to estimate how much oil remains in an idled well. But oil can migrate in and out, Hudson said.

"You can end up with a bigger well than you thought or no well," he said.

About 70 percent of California's crude oil and natural gas production comes out of Kern County, said Mike Glinzak, who oversees the idle-well program in District 4 for the state's Department of Conservation.

Small and large producers have shown renewed interest in reopening closed wells since crude oil prices started rising in 1999, Glinzak said. In the last year or two, interest in reviving idle wells has increased significantly, he said.

Between 300 and 400 Kern County wells are reclaimed annually. The county reports 12,210 idle wells. Three big producers , Chevron/Texaco, Aera Energy LLC, and Occidental of Elk Hills , operate about half of them.

Also, the state has issued 518 new well permits across California this year, compared to 455 by this time last year, according to state records.

The majority of Kern County oil is heavy. Extracting it through primary methods compares with sucking honey through a straw, producers said. Steam injection is the most successful and economical method for thinning heavy crude for extraction. Steam can release 40 percent to 50 percent of thick reserves.

But many small companies find it hard to afford capital-intensive steam injection or solvent flooding techniques. They must stick with primary extraction methods, which prove slower, Glinzak said.

"Anyone who is anticipating investing in an oil and gas venture should realize it is quite often highly speculative," he said. "They need to do due diligence, check out the company, check out the people involved, and check out the claims."