Small Business Help Line - Developing Your Small Business' Web Site, Part 3
Monday, March 8, 2004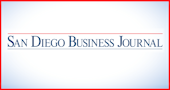 Small Business Help Line - Developing Your Small Business' Web Site, Part 3
Employer Asks for Retirement Plan Pointers
Question: I want to establish retirement plans for my employees. Where do I start?
Answer: There are a number of different types of retirement plans to suit your particular needs, which your legal, tax, and financial advisers can help you to select, including:

SIMPLE , The Savings Incentive Match Plan for Employees (SIMPLE) offers businesses with 100 or fewer employees a less complex, and generally more affordable, way to offer retirement benefits and can be a good choice as a first retirement plan for small businesses. SIMPLE plans aren't subject to many of the administrative costs and filing requirements associated with other retirement plans.

With SIMPLE plans, the employer is required to make a non-elective 2 percent contribution for each eligible employee or a matching contribution of up to 3 percent of each participating employee's annual compensation.

SEP , You may have concerns about ongoing financial commitments in an uncertain economic climate. A Simplified Employee Pension (SEP) plan may be particularly suitable if your company's profits vary from year to year.

While not required, the employer can make annual contributions for each eligible employee up to the lesser of $40,000 or 25 percent of compensation, that are generally tax-deductible.

401(K) Plans , The 401(K) plan is one of the most popular types of employee benefit plans. Employees can reduce taxable income by making salary deferral contributions while controlling how retirement savings are invested. Your contributions are optional and can be made either through employer-matching or profit-sharing contributions, both of which reduce your company's tax liability.

Profit-Sharing Plans , A profit-sharing plan provides for flexible annual employer contributions. You decide what percentage of each participant's compensation to contribute to the plan each year. Your contribution can be used as a business tax deduction and you don't have to make a contribution every year.

Written by Linda Stirling, a Merrill Lynch certified financial manager based in San Diego.