Caltrans, Investor Join Forces for South Bay Highway
Monday, March 8, 2004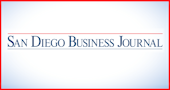 Caltrans, Investor Join Forces for South Bay Highway
Transportation: Privately Funded Toll Road an Experiment for State
BY MANDY JACKSON
Though much of the construction is out of public view, there are some telltale signs of progress on the $821 million state Route 125 South, a new highway between Spring Valley and Otay Mesa.

There is fresh mud from work boots on the carpet in the Chula Vista offices of California Transportation Ventures Inc., the private entity financing and building the toll road portion of SR 125 South.

The project is an experiment for California that began in 1989, when the state Legislature approved AB 680. The law announced that the state wanted investors to propose four toll roads in California to demonstrate construction of highways using private funds.

With more projects to build than it had funding for, the state wanted to explore other options. The problem has been exacerbated during the past year by a $38 billion state budget deficit.

Greg Hulsizer, CEO of CTV, worked on state Route 91 in Orange County, the first of the four pilot projects to be completed.

"When I came to (SR 91) it was pretty well constructed. It's exciting to be part of SR 125 South at this early stage," Hulsizer said.

The road will take drivers off of the busy Interstates 805 and 5 in the South Bay.

CTV is building SR 125 South in partnership with the California Department of Transportation and the San Diego Association of Governments, which administers the region's TransNet tax, a half-cent portion of the local sales tax.

Macquarie Infrastructure Group, an Australian toll road builder, bought the project and CTV in 2002 from New York-based engineering firm Parsons Brinckerhoff and France-based Egis Projects.

Public-Private Partnership

Caltrans contracted with CTV to build the publicly funded 3.2-mile section of SR 125 from San Miguel Road in Bonita to state Route 54 in Spring Valley. TransNet and federal funds are paying for the $138.58 million project.

CTV is funding and building the 9.3-mile section of SR 125 that will function as a toll road through Chula Vista, between Bonita and state Route 905 in Otay Mesa.

It will eventually be a six-lane highway accommodating 200,000 vehicles per day. It will open in October 2006 as four lanes.

The toll road will cost $635 million with $48 million worth of land contributed by local developers.

CTV has a $140 million federal loan from the Transportation Infrastructure Financing and Innovation Act of 1998. The rest is financed with bank debt and equity.

Operation and maintenance of the toll road will lie with CTV for 35 years, after which the responsibilities will revert to Caltrans.

The road is expected to be in high demand since Chula Vista's population will increase by 60 percent from 173,556 residents in 2000 to 278,183 in 2030, according to Sandag.

New Opportunities

Charles Stoll, a deputy district director for Caltrans in San Diego and project director for SR 125 South, said there was public money to build the highway north of Bonita, but there was no funding for the southern route.

"Really, there was no prospect for any public funding in the foreseeable future," Stoll said.

Also, if Caltrans were paying for a highway this size, Stoll said the agency would design it and contractors would build it in phases.

"Ultimately, the project got financed this past May. The private markets will recognize that there's opportunities," Stoll said.

After a dozen years of planning, SR 125 South received all its permits and approvals in October of 2002. CTV has contracted with Otay River Constructors as the design/builders. Land is now being prepared for the project.

Tolls for the road won't be determined until mid-2006. They will be based on market research and other factors, Hulsizer said, noting that there is no guarantee Macquarie will make a profit from toll collections after paying for maintenance and debt.

"We've taken a risk that we've calculated. When customers are paying to use a road, they want premium service," he said. "The spinoff is that whatever cars we draw off Interstate 5 or 805 benefits drivers that aren't paying to use the toll road."

While European countries have embraced toll roads far more than the U.S., Hulsizer said opportunities seem to be growing here.

"There is a lot happening nationwide right now in the area of public/private partnerships. The whole idea of user fees is gaining ground," he said. "There are worthy projects out there and we believe there is private capital interested."

However, Hulsizer said more investors would get involved in privately built highways if some of the risk was eliminated. For instance, cities or states could get approvals and permits before seeking toll road builders.