Fate of New Wal-Mart in Hands of San Marcos Voters
Monday, March 1, 2004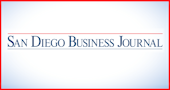 Fate of New Wal-Mart in Hands of San Marcos Voters
Retail: City's Second Store Would Be Built in Residential Neighborhood
BY MANDY JACKSON
Wal-Mart opened one of its most successful new stores ever in San Marcos this year.

Based in part on its success, the world's largest retailer is looking to open a second store in the North County city just eight miles away, but it won't happen without a fight.

San Marcos voters will decide the fate of Wal-Mart's second store on March 2. A 'yes' vote on Proposition G would affirm an August 2003 decision by the City Council to rezone 20 acres in southwest San Marcos to accommodate a 139,000-square-foot store.

Homeowners and business owners near the proposed store's site are concerned about the traffic the store could bring.

Connie Collins runs Treasures Unique Gift Baskets out of her home in San Marcos.

"Whether it's Wal-Mart or new housing, it doesn't matter what they're building, but they've got to think about the traffic first before they build," Collins said.

Deliveries around San Marcos take a long time because of traffic, she said, and the cost of her time and the fuel burned sitting in traffic add to her business expenses.

The 20-acre site in question is at Rancho Santa Fe Road and Melrose Drive in the midst of a 500-acre master-planned community called University Commons developed by Brookfield Homes of Del Mar.

In January, Wal-Mart opened its first San Marcos store at 732 Center Drive in the remodeled Nordahl Marketplace shopping center on the city's east side.

"The first week was one of the best opening weeks for our company for a store that size," said Pete Kanelos, a local Wal-Mart spokesman.

The 135,000-square-foot store borders neighboring Escondido, which will get its first Wal-Mart in 2005.

Political Action

The retail chain has funded San Marcos 1st, a group that is lobbying local voters with direct mail and roadway signs proclaiming "Yes on G."

Between Jan. 1 and Feb. 14, Wal-Mart reported $86,000 in contributions to the campaign effort. It was the only funding source for San Marcos 1st.

The community group opposing the store, SaveSanMarcos.org, is using its Web site, signs, and fliers to urge city residents to oppose the new store. Contributions to the campaign from Jan. 1 to Feb. 14 totaled $8,514.

Steve Bennett, a member of the group, lives in an unincorporated area of the county near the Wal-Mart site and operates an advertising business from his home.

In the 10 years Bennett has lived there, San Marcos has said the site would be used for housing. Because it is not near a freeway and far from other commercial development, he said the store will cause worse traffic jams than there are now on Rancho Santa Fe Road.

While the majority of the development around the site is residential, San Marcos City Manager Rick Gittings said it is next to a 133-acre business park where a 50-acre expansion is planned.

Previously, the land subject to Proposition G was zoned for apartments or condominiums.

However, Gittings said, "The addition of a 20-acre commercial site would result in less traffic than a multi-family project would."

Adding To Traffic

Since there is no other retail in the neighborhood, a Wal-Mart would save vehicle trips to other areas for shopping, he said.

Jesse Singh, owner of the Bharat Bazaar grocery store and India Princess restaurant on West San Marcos Boulevard, said streets are already congested during business hours. While that traffic will bring more customers by area businesses, it could also make customers avoid their stores.

"It will bring more customers, but sometimes when they've been sitting in traffic they get so tired they won't come into the store," Singh said.

If Proposition G passes, and there are no lawsuits filed against the city regarding the council's approval of the project, Wal-Mart could begin construction on its store in three to six months, Gittings said. The store would open a year or more later.

The store is expected to generate $500,000 in annual sales tax revenue for the city.

Bennett said his family shops at Target, Costco, grocery stores, local shops, and the Carlsbad Company Stores, a nearby outlet mall. He said he is a discount shopper and advocates low-priced, large retailers if they are planned appropriately.

The proposed Wal-Mart site had been slated for housing as well as a 25,000-square-foot retail center, Bennett said. It made sense because it would provide convenience retailers, such as coffee shops, dry cleaners, and similar stores, he said.

A large store "is just horrible planning and we're hoping the voters side with us."

Less than a month after the City Council approved the store with a 3-2 vote in August, opponents gathered more than 4,600 signatures to force a referendum on the matter.

In San Diego County, Wal-Mart has 12 stores open with at least five more under construction or planned in Chula Vista, El Cajon, La Mesa, Escondido, and San Marcos.

Voters in other California cities have or will consider referendums affecting Wal-Mart. Calexico residents voted down a ballot measure last year that would have banned big-box retailers in the Imperial County border town. Residents in Contra Costa County and the city of Inglewood will vote March 2 on measures banning big-box stores.