Stem Cell Research Bond Measure Could Be a Boon for S.D.
Monday, June 21, 2004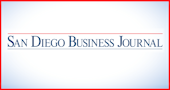 Stem Cell Research Bond Measure Could Be a Boon for S.D.
BY MARION WEBB
This November, California voters will be asked to approve a $3 billion bond measure to fund embryonic stem cell research.

Lobbyists say if voters approve it , and early polls suggest it will pass , it would be a boon for San Diego's world-class research institutions and biotechnology companies.

The expenditure of about $295 million a year over 10 years would not only entice top-notch researchers to come to San Diego, and companies to set up stem cell programs here, but would also encourage venture capitalists to fund more programs in the controversial area.

This in turn would create new jobs and potentially lead to scientific breakthroughs in spinal cord injuries, Parkinson's and Alzheimer's disease, diabetes, and more than 70 other diseases and injuries, lobbyists say.

"This would be an enormous boon to San Diego," said Evan Snyder, director of stem cell research at the Burnham Institute in La Jolla. "Besides (allowing) research to proceed in the area, it would attract major investments from venture capital (groups) and (entice) biotech companies to relocate to California," he added.

Snyder sits on the scientific advisory board of the initiative's planned institute, which would make grants and loans available for research.

If approved, the initiative would dwarf federal grants, which have been stalled at about $17 million a year for embryonic stem cell research since President Bush signed an executive order in August 2001 to limit funding because of ethical considerations.

Anti-abortion activists and other conservative groups are opposed to embryonic stem cell research. They also cite moral considerations, because the cells used in the research are derived from human embryos.

Proponents, meanwhile, see stem cell research as holding great promise to help find solutions to treat some of mankind's most serious diseases.

The recent death of former President Ronald Reagan and Nancy Reagan's efforts to find a cure for Alzheimer's disease, which debilitated her husband, has catalyzed the issue.

Shortly before Reagan's death, 58 U.S. senators and 206 members of the House of Representatives signed letters calling on President Bush to lift his policy on stem cell research funding, but to no avail.

Scientists say embryonic stem cells are unique, because they can form all types of cells, which they contend hold promise for further breakthroughs.

Meanwhile, scientists have been maneuvering around the federal funding restrictions by turning to private sources to create their own cell lines, Snyder said.

"But that is nothing compared to what the California initiative (would offer)," he said.

Snyder touts the measure as empowering the state by floating a tax-exempt, low-interest bond to fund the California Institute for Regenerative Medicine, which will create regulatory standards and oversight bodies for research and facilities development.

State-based research institutions, and companies with stem cell programs, would both be able to compete for grants and loans based on merit and need, he said.

Snyder sees San Diego as highly competitive given the large concentration of top research institutions including the Salk Institute, the Scripps Research Institute, and UC San Diego.

Fiona Hutton, a spokeswoman for Red Gate Communications in Studio City, which coordinates the ballot measure campaign, touts the initiative as a great opportunity to boost California's economy. It would propel biotechnology growth because firms could also compete for state funding to support their research.

The return on the state's investment would come from collecting royalties on products that is, if the research translates to the marketplace , which is not always the case.

Joel Martin, a partner with Forward Ventures, a La Jolla-based venture capital firm focusing on life sciences investments, remains skeptical.

"I don't think it would be a transforming event," said Martin about the initiative's claims to fuel economic growth.

"It's currently not viewed as a particularly opportune commercial endeavor," he said.

Martin says the measure , while very helpful to academic researchers to go beyond the restricted 19 stem cell lines, all of which are "outdated" biology , has little to offer to investors who expect a foreseeable return on their multimillion dollar investments.

It will take years of basic science to gain investors' confidence in the science, he said.

"There needs to be a lot more basic research done before we will see a product," he said.

"The political environment put a chill on the research but (the initiative) will not open the floodgates in venture capital investments at least not in the short-term," Martin said.