Moving From Retirement to a Second Career
Monday, June 21, 2004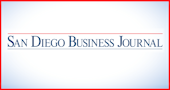 Moving From Retirement to a Second Career
Question: How Can I Turn My Retirement into a Second Career?
Answer: Breathe a sigh of relief, you've done it.

You are officially retired now go back to work! Retiring from one career to start another is redefining the traditional stereotype of retirees beginning a life of leisure and travel after age 65. According to an AARP study, "Self-Employment and the 50-Plus Population," a growing number of older workers are starting their own businesses, as 50-plus workers now account for 40 percent of all people in business for themselves.

The new face of retirement is unveiling a surge in entrepreneurship; a second career calling that is less about income and more about intellectual stimulation and psychological benefits. While you anticipate the excitement of your retirement years, you may find yourself confronted with the anxieties of balancing your career goals with your desired retirement lifestyle, and remaining financially disciplined to afford this next stage.

Define what working on your own terms upon retirement means. Consider creative options to evaluate and update your interests and skills, and create a realistic plan that will prepare you emotionally and financially.

Obviously, launching a new venture will necessitate capital, and later, as your business grows, additional funding to take advantage of new opportunities such as business expansion or making key hires.

If entrepreneurship is for you, seeking professional advice will enable you to find the right source of capital for your business. Preparing a comprehensive list of business needs with an experienced advisor will help you determine your own readiness to run your business smoothly and successfully.

Remember, once you start a business, these two sides of your financial life will be indelibly joined. This is why it's important to work with a financial advisor who understands your lifestyle and retirement needs as well as the financial needs of your business, and ultimately provide you with objective advice that is focused on your success.

Written by Linda Stirling, a Merrill Lynch first vice president and a certified financial manager, who has been with Merrill Lynch for 15 years.