CEO Confident of Approval for Medical Center
Monday, July 26, 2004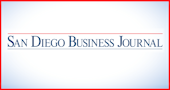 CEO Confident of Approval for Medical Center
Healthcare: Palomar Pomerado Board Must OK Ambitious $753 Million Plan
BY MARION WEBB
Palomar Pomerado's Health's chief executive officer Michael Covert said he's optimistic that a key committee for North County's largest public hospital district will endorse a $753 million plan to build a new Palomar Medical Center, renovate the two existing hospitals, and create outpatient community clinics.

The finance committee will review the ambitious plan on July 29, and then pass on recommendations to Palomar Pomerado's full board of directors who will make their decision on Aug. 4, said Tamara Hemmerly, a spokeswoman for the two-hospital system.

The hospital's board of directors on July 13 voted unanimously in favor of the plan, which calls for building a new hospital, reducing and overhauling the Palomar Medical Center in Escondido, and expanding Pomerado Hospital in Poway.

Covert said the plan addresses two critical issues: The first issue deals with seismic requirements. It costs significantly less , $453 million vs. $550 million , to build a new hospital on a second campus than to rebuild the existing campus in order to meet the state's earthquake safety standards.

Under the law, approved by state legislators in 1999, all acute-care hospitals must be able to withstand magnitude 6 earthquakes by 2008, and magnitude 7 earthquakes by 2030.

Secondly, it addresses a growing health care need. Palomar Pomerado expects a 30 percent growth rate in the community's population by the year 2020.

The big question remaining is how to pay for the measure.

Covert said the health system is considering a mix of financing options that could encompass using $100 million of their own money; $50 million to $75 million in fund-raising; and, issuing bonds worth $200 million, he said.

The lion's share of funding, however, is likely to come from taxpayers.

The health system is considering asking voters to pass a $500 million general obligation bond on Nov. 2.

Covert admits, "most people don't fathom what $500 million is."

It would translate to $18 to $19 a year, for 30 years, for every $100,000 in assessed valuation of a home.

As Covert sees it, "For the average homeowner that would translate to about $50 a year, or buying a cup of coffee once a week."

The measure needs a two-thirds majority of voters to give their approval.

Covert said the new hospital would greatly benefit the community, providing for a 60 percent rise in emergency and trauma care.

To open in 2010, the new 800,000-square-foot facility would have 453 beds, which is larger than the 324 beds at the Palomar Medical Center (photo).

Covert said the board has identified potential sites for the hospital, but not made a decision.

It will be located on 30 to 40 acres.

Under the $73 million renovation plan for the Palomar Medical Center, the number of beds would be cut from 324 to 72 beds with a focus on treating mental health and rehabilitation patients.

The $139 million investment at Pomerado Hospital meanwhile, seeks to raise the number of beds from 107 to 211, and would include a women's floor with three outpatient centers.

The renovations should be completed by 2012.

Additionally, the health system is looking to build four to five outpatient centers to better serve patients living in such communities as Ramona, Rancho Penasquitos, and San Marcos, Covert said.

The state would need to approve the plan for a new hospital, which Covert expects could take two years alone.