Investors on Buying Spree as Otay Mesa Land Dwindles
Monday, January 19, 2004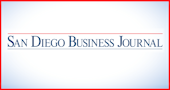 Investors on Buying Spree as Otay Mesa Land Dwindles
Real Estate: South County Seen as 'Last Frontier' for Developers
BY MANDY JACKSON
With land running out quickly elsewhere in the county, investors are buying up land in Otay Mesa, expecting businesses to look to the South County area for future growth.

While Otay Mesa has the most vacant industrial land in San Diego County, there is not much available to buy, said Rob Hixson, a local broker at Los Angeles-based CB Richard Ellis.

Investors are buying land or holding on to it in anticipation of big gains in the future.

"Otay Mesa is a true industrial market. There is very little true industrial land left in San Diego," Hixson said.

Because industrial land is so expensive in Sorrento Mesa and other central San Diego markets, he noted, the only buildings that make sense to developers are research and development facilities, rather than warehouse or manufacturing buildings with lower rents.

Emil Wohl, vice president of Pasadena-based Wohl Property Group, said the company is in negotiations to buy some land in Otay Mesa and is looking for more.

"As an industrial developer, it is one of the last frontiers," Wohl said.

It's one of the few areas of the county where industrial land can be purchased for less than $10 per square foot, he noted.

"You can't buy 10 acres in Kearny Mesa like you used to be able to," Wohl said. "Plus, it seems that industrial is getting pushed to these outer markets. Markets (in central San Diego) like Kearny Mesa are turning into higher uses. It doesn't make sense to warehouse at 85 cents per square foot."

Counting Costs

According to CoStar Group, a Bethesda, Md.-based real estate research firm, industrial space leases for 49 to 53 cents per square foot in Otay Mesa, compared to 59 to 95 cents in Kearny Mesa.

"With all of the homes built in the South County, plus the infrastructure with the 125 and 905, the emergence of the Otay market is not far away," Wohl said. "We think right now is a good time to be looking."

The construction of state Route 125, connecting Otay Mesa with state Route 54 in Bonita, and state Route 905, which connects the U.S.-Mexico border with Interstate 805, will make the area more accessible to the rest of the county.

"We're very positive about Otay Mesa because of the long-term effects the construction of state routes 125 and 905 will have," said Judd Halenza.

Halenza and partner John Dillard, operating as Judd & Dillard LLC, have developed truck parking in Otay Mesa. Currently, they own three properties totaling 470 acres.

The partners will prepare the land for construction, and either develop or sell off individual lots, Halenza said.

He said Otay Mesa would benefit from housing growth in the South Bay because business owners will want to locate their companies close to their employees' homes.

Also, while the land Judd & Dillard LLC owns is zoned industrial, 80 of the investors' acres in the city of San Diego may be rezoned for housing.

Less than half of Otay Mesa lies in San Diego city limits. The rest falls under the jurisdiction of the county.

Will Otay's Zoning Change?

Maxx Stalheim, San Diego's senior planner overseeing the community plan update in Otay Mesa, said he has been working with a coalition of developers, property owners, and others to fine-tune the community plan, which includes zoning for specific land uses.

The county is also revising its general plan.

Several areas have been designated for residential development in the city's community plan, and four of those areas are currently zoned for industrial uses.

"We're still deciding if it makes sense to put housing in predominantly industrial areas," Stalheim said.

Alejandra Mier y Teran, executive director of the Otay Mesa Chamber of Commerce, said the chamber opposes rezoning industrial land south and east of Brown Field to residential. Mier y Teran said it would not be safe to mix residential traffic with trucks accessing industrial buildings and the U.S.-Mexico border.

"West of Brown Field they're proposing higher densities. That's a great idea," she said. "We're all for housing, as long as it's in the right places."

Brown Field is excluded from the city's community plan update. The 1,000-acre airport and related buildings are owned by the city, but its Department of Real Estate governs the use of the property.

"Housing land is worth more than industrial land," said Joe Smith, a broker at San Diego-based Burnham Real Estate Services. "There's plenty of land to turn into industrial lots in Otay Mesa. Turning some of that into housing probably makes sense."

However, he said investors are probably not buying land in hopes of the zoning changing to residential. They expect the land to sell for more than they paid five years from now, no matter what the use is.

Also, until infrastructure improvements are made, such as adequate roads and sewer and water lines to accommodate future growth, Smith said there are limits to what developers will pay for land in Otay Mesa because those improvements are costly.


Barnhart Lands Ramona Schools Construction Contract

The Ramona Unified School District hired San Diego-based Douglas E. Barnhart Inc. as the construction manager for $33.4 million worth of projects.

The school district broke ground on the $15 million Hanson Elementary School last month. Construction will continue until January 2005.

Ramona Elementary School is undergoing a renovation of 25,789 square feet in seven buildings. The first phase of the $1.8 million project was completed last year. Phase 2 should be done in the summer.

A two-phase, $636,453 renovation is under way at Montecito Continuation High School.

Renovations totaling $2.5 million will be done at Olive Peirce Middle School in April.

Upgrades worth $2.1 million at Hanson Lane Elementary will begin in June. A $9.5 million expansion will also start then.

Ramona High School's locker rooms will be renovated at a cost of $1.9 million.

HMC Architects, headquartered in Ontario, designed all of the projects.