Should You Buy or Lease Office/Manufacturing Space?
Monday, February 23, 2004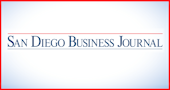 Should You Buy or Lease Office/Manufacturing Space?
Real Estate Financing Resources Include SBA Loan Programs
BY VINCE SICILIANO and RIC SCHRODER
"Every person who invests in well-selected real estate in a growing section of a prosperous community adopts the surest and safest method of becoming independent, for real estate is the basis of wealth."

, Theodore Roosevelt

Many San Diego entrepreneurs might see the wisdom in Teddy Roosevelt's comment, but the everyday pressures of acquiring or starting a new business taking care of customers, pricing strategies, being competitive, marketing, managing employees and the like might leave precious little time to give full attention to the matter of acquiring real estate for their enterprise.

Complicating matters is the perceived complexity of real estate transactions. Entrepreneurs tend to start businesses in fields where they possess a high level of expertise and confidence. Many such business people may not have the same level of confidence when it comes to assessing real estate decisions, adding to the anxiety and uncertainty about purchasing vs. leasing office or manufacturing space.

There are certainly advantages to leasing. A monthly lease payment is deductible as a business expense, reducing tax exposure. Because leasing often requires only a small down payment or deposit, it can free up capital for an entrepreneur to invest elsewhere. While vacancy rates decreased in San Diego County last year, they still hover around 11 or 12 percent, meaning that leasing deals can be found in this county. Finally, leasing allows an entrepreneur to try a location without the burden of a long-term mortgage tying their business to a particular part of the region.

- So, Why Buy Then?

Thanks to Uncle Sam and some positive financial factors in the current marketplace, purchasing real estate may make more sense than ever before, offering many of the same benefits of leasing space, and more.

Some businesses find their long-term, fixed-rate monthly payments on a loan to purchase property are cheaper than their lease payments. In addition, many loan options require low down payments of about 10 percent. Meanwhile, unlike leasing, buying property lets an entrepreneur grow equity while enjoying substantial depreciation write-offs. Looking further into the future, mortgage payments eventually end, eliminating monthly real estate expenses. Once the title is clear or paid down enough to have substantial equity, the property can be refinanced as an additional source of capital for the company.

Once a business owner has decided to buy, the next important question is how to pay for it. Entrepreneurial businesses have many options when considering real estate financing. One option is the innocuously named SBA 7(a) lending program, which can be an entrepreneur's greatest ally when considering a real estate purchase.

These SBA guaranteed loans can be used for commercial real estate purchases or refinancing, as well as for equipment, working capital or inventory acquisition. Currently, 7(a) loans are capped at $750,000, but recently the U.S. Small Business Administration has asked Congress for an additional $3 billion in funding for 7(a)s, an increase that would allow loans of up to $2 million. This additional money might allow the loan fund to become self-supporting and remove the need for future subsidies from Congress.

The eligibility rules for 7(a) loans are fairly broad. The business must be for-profit and qualify as a small business according to SBA guidelines. Some financial experts estimate that more than 90 percent of San Diego businesses would qualify for an SBA 7(a) loan.

Another option is the similar, but slightly more restrictive, SBA 504 term loan, which limits a business' net worth to less than $6 million and requires a minimum number of jobs be created by the SBA loan funds.

Most banks offer these programs, but for an entrepreneur or small- to medium-sized business owners it is crucial to find a banker who will take the time to understand his or her business and develop a personalized solution designed around each business' unique needs, not a cookie cutter program. A quality business banker will be able to make quick decisions, be flexible and offer out-of-the-box thinking for businesses seeking funds to purchase real estate.

- So, How To Decide?

The decision to lease or buy for an entrepreneur is highly personal. Factors to consider when making the decision to buy include:

- What does the future hold for your business?

Calculate the long-term future of your business keeping in mind tax issues, plans for future expansion, managing fluctuating business cycles, and plans for customizing the space.

- Consider purchasing and renting. For many SBA loan programs, the borrower must occupy at least 51 percent of an existing building or 60 percent of a building being constructed with plans to occupy another 20 percent within 3 years. The remaining portion of the site can be rented to another business.

- Discuss options with your banker. Discussing your options with a local business banker who understands your business is crucial before making a final decision.

Key variables include your preference for variable vs. long term fixed rates, availability of the 10 percent down payment vs. a possible small seller carry-back note, your growth plans and expected holding period vs. prepayment penalties and improvements needed to occupy the property. Both SBA loan programs are extremely flexible and your banker can help you to structure financing that meets your particular needs.

Siciliano is president and CEO of San Diego-based 1st Pacific Bank of California. Schroder is senior vice president and small business administration manager for 1st Pacific Bank of California.