Is Hiring a Public Relations Agency Right for You?
Monday, February 2, 2004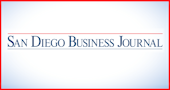 Small Business Help Line
Is Hiring a Public Relations Agency Right for You?
Question: Do I need a public relations agency?
Answer: As a small business, you can get into the public relations game either by doing it yourself or using the services of a public relations agency. The odds of getting your business covered improve dramatically when you take active steps to introduce your company to the media.

With a bit of creativity and an attention-grabbing idea, or product, you just might be successful at the PR game on your own. If you have time to navigate the maze of media contacts, their formats, and editorial calendars and then do the necessary follow-up, often you can get some interested parties.

If you're going to manage your own PR efforts, here's a simple four-step process that can assist you:

- Step 1. Develop a pitch letter. This introduces your product or idea in a concise, professional manner.

- Step 2. Send the pitch letter out to the appropriate editors. Getting it in the right hands is as important as getting it done!

- Step 3. Create a media kit and send it out. The contents for your media kit should include facts about your business or service, any photos, professional profiles, and even small product samples. It's convenient for the editor and improves accuracy.

- Step 4. Follow-up. This is key to the game of PR with media.

If you're more inclined to hire a PR agency to handle your image, there's still a bit of homework to do. Start by asking your friends, business colleagues, and fellow trade organization members if there's someone they recommend.

Review the credentials and capabilities of the company and ask for references. Align yourself with a firm that has experience in your industry and/or best reflects your company size and objectives. The last thing you want to be is "a little fish in a big pond."

The agency's job is to deliver your message to the public, provide credibility and exposure, and also help to differentiate between what's important to the media vs. what's important to you.

So what are you going to pay for this exposure? PR firms work in a variety of ways to accommodate clients' budgets including doing work on an hourly basis, a project basis, and on retainer. Depending on the PR agency you work with, and/or who within the PR firm you choose to represent your company, will determine your investment. You should expect to pay anywhere from $50 an hour to more than $250 an hour.

Written by Donovan Edwards, vice president of Alternative Strategies, a local marketing communications firm that specializes in public relations, advertising, and graphic/Web design.