Fueling the Future
Monday, December 20, 2004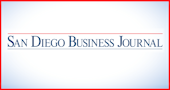 Meltdowns by motorists at San Diego's gas pumps may never be totally eliminated, but alternative fuels may ease the gas pains one day, and hydrogen fuel could be among the pain relievers.
That's the hope of those on the forefront of developing this renewable source of energy. But, for now, it's all about research, development and testing.
On Nov. 10, Chula Vista became the first city in San Diego County , and one of the few cities in the nation , to add a hydrogen fuel-cell car to its fleet of vehicles. The prototype Honda FCX is billed as the world's first fuel-cell car certified by the U.S. Environmental Protection Agency and California Air Resources Board for regular commercial use.
The car , leased by the city for two years at $500 a month, insurance and maintenance included , travels at a top speed of 90 mph and has a range of up to 160 miles before refueling. The car uses hydrogen instead of gasoline and produces only pure steam at the tailpipe.
However, Michael Meacham, director of conservation and environmental services for the city of Chula Vista, wants to remind eager motorists that this is only a pilot project.
"It's important for people to know that these cars are not likely to be on the market in the near future," he said. "This is a research and development project."
Gunnar Lindstrom, manager for alternative fuels at American Honda in Torrance, agreed.
"It will take a long time for fuel-cell cars to be sold over the counter in meaningful numbers," he said, "maybe 15 or 20 years."
He gave three reasons why.
"The durability of the car is not what it needs to be," said Lindstrom. But, he added, he is confident that it will last for the term of Chula Vista's lease agreement.
The next challenge involves range , in the case of the hydrogen fuel, that's up to 160 miles before refueling, compared with about 400 miles per tank on a standard midsized car, he said.
And then there is the matter of cost , about $1 million for a single hydrogen fuel-cell vehicle, a price adjusted to make it affordable to Chula Vista, said Lindstrom.
A peripheral issue is what Lindstrom calls the "chicken and egg" dilemma of what comes first: the car or the fueling station.
"One of the major reasons we work with Chula Vista is that it had the foresight to build a hydro-fueling station, while others who were interested in the car didn't have the fuel station," he said. "There are a lot of very thoughtful people there in city government. You don't always see people who are willing to take risks and stick their necks out for something worthwhile."
Chula Vista is the only municipality in the United States to own and operate a hydrogen-fueling station, according to the California Energy Commission, which helped fund the station with a $500,000 grant, matched by the U.S. Department of Energy.
Built by Canadian-based Stuart Energy, this mobile fueling station, which is mounted on a flatbed trailer, opened in Chula Vista in December 2002. The station generates hydrogen using the process of electrolysis, where clean solar electricity is used to separate water into hydrogen and oxygen.
According to Stuart Energy, fueling a hydrogen fuel-cell vehicle is similar to driving up to a conventional gas pump: The fuel dispenser is activated by swiping a smart card, the user connects the nozzle to the vehicle, and the hydrogen starts to flow once a connection is made.
"This is all new ground," said Lindstrom. "Nobody's been here before. We need to learn how the customers will react. Most people generally don't understand what it is. It sounds very exotic and futuristic."
One question he does get from the average consumer is about safety, and, in this regard, hydrogen fuel has the edge over gasoline, said Lindstrom.
"The tank is incredibly strong because it holds high pressure," he explained. "If you get run over by a train, we think the tank would be the only thing to survive."
Honda is leading the way with this technology, said Lindsrom, with eight fuel-cell cars in service in Los Angeles, San Francisco and Diamond Bar.
How are they faring?
"Range and refueling issues are the most difficult to overcome," he said. "Fueling stations are not that easy to come by."
Automakers don't want to be in the business of building the stations, said Lindstrom.
"It's the hydrogen highway dilemma, trying to get stations installed," he said. "There have to be enough incentives and subsidies for someone to think it's a good deal. We are the catalyst, but we have limited funding available to build the stations."
Jerry Rindone, a Chula Vista city councilman and the principal at Hilltop High School, was instrumental in getting the project started.
"I see this as a realistic option for alternative fuel in the future," he said. "There is no question that hydrogen fuel-cell byproduct is totally clean."
'Touching The Future'
Hilltop's Advanced Placement science students were on hand when the Honda FCX was presented to Chula Vista Mayor Stephen C. Padilla and City Council members Nov. 10. While insurance considerations prevented the teens from driving the car, Rindone said they did get to ride in it.
"It was a real hands-on experience for them," he recalled. "They felt as though they were touching the future. This is a process that those students will see in their lifetimes."
And, added Meacham, they will probably end up making the technology come together.
"Those are the folks who will make a difference," said Meacham. "They're going to be the minds of tomorrow, engineers that will make this technology affordable and practical for everyday use. We also want them to be thinking in a way that is environmentally sustainable, regardless of what field they go into.
"Hydrogen is so plentiful on the planet, and if it can be extracted in an environmentally friendly way, it can be used as fuel."
Rindone said that with the marriage of business and government, through incentives, that 15- to 20-year time frame Lindstrom projected for hydrogen fuel cells could be reduced.
"We are trying to create awareness," he said. "How do you change business? In the '20s, rubber companies instituted change from trolleys to automobiles, because they wanted to sell tires. With the right monetary incentives, business will work toward this, but government must prime the pump. Auto manufacturers want to sell cars, and if that is going to be the new wave of the future, then they will get on the bandwagon."
Added Rindone, "People are brighter than the petroleum companies realize and I think it will catch the wave, because the public benefit is good and real."
According to Meacham, the project's long-term goal is to create a fuel-cell vehicle/bus and hydrogen fueling demonstration center in the San Diego area.
Its first vehicle in 2003 was a 30-foot hydrogen fuel-cell bus supplied by ISE Corp., a San Diego-based company that supplies gasoline, diesel and hydrogen hybrid systems for transit buses.
ISE also is a regular customer of Chula Vista's refueling station.
"When we have a vehicle that runs off hydrogen, we use their hydrogen supply, as opposed to ordering our own tank trailer," said Tom Bartley, manager of new business for ISE.
While Bartley said he has no active projects with Chula Vista at the moment, he has been in discussion with the city's environmental people about the possibilities.
Bridge To The Future
Hydrogen fuel has applications beyond motor vehicles, said Meacham.
"Imagine these in something as large as a shopping center, a police station, a civic center, when, in the daytime, it provides power for the building," said Meacham. "And, in the nighttime, when the load goes down, that power can still be generated for fuel cells and used to charge leaf blowers, power cars. If you have a large hydrogen fuel cell, why not use it 100 percent? With buildings, that can be 24 hours a day, seven days a week, even when the buildings are not in use, but that power can be used to power other things. Anything you plug into the building can recharge itself."
But, said Meacham, while the military and hospitals have been tapping into this energy source, "it's few and far between."
"That's why it's important to have them in different parts of the United States, so the business community is more aware of it," he said.
Meacham recalled the days when "computers filled whole rooms, now we're down to PDAs and laptops."
"This technology is very exciting, and we have the opportunity to move that technology farther in a more quick manner. It's very promising. It bodes well for businesses, looking at alternatives and not basing their energy needs on one source," he added.
And, depending on the geography, putting all one's energy eggs in one basket, he said, can be risky.
"San Diego County might be very capable of wind, and wind is a very cost effective way of generating electricity," Meacham said. "We know we have a great abundance of good weather. But the sun doesn't always shine and the wind isn't always blowing."
Hydrogen fuel is only "one arrow in the quiver, along with solar, wind and the cleanest fossil fuels," he said, "until we can get away from fossil, and we're a generation away from that, optimistically."
The Cato Institute, a national nonpartisan public policy research foundation, issued a paper Dec. 7 criticizing hydrogen-powered fuel cells for posing "serious environmental problems," and predicting that it would increase net energy consumption and greenhouse gas emissions.
But Meacham says that small hydroelectric plants can be part of clean energy, adding, "The potential impact to fisheries can be managed and the environment can be protected."
Until hydrogen fuel is widely available, natural gas is a likely option, said Lindstrom.
"Honda has chosen natural gas as the bridge fuel to hydrogen," he said. "We like to say that natural gas drivers are the apprentices of hydrogen drivers in the future. Even after 15 and 20 years, with fuel cells coming on the market, natural gas will still remain a solid alternative fuel, and primarily domestic. No other alternative fuel can make that claim."
While fleets generally have access to refueling stations, the average motorist does not , similar to the hydrogen highway dilemma. But Lindstrom said that a solution is on the way, in the form of a compressor that can be kept in the garage to convert a home's natural gas supply to fuel.
"We're hoping that will be the icebreaker for natural gas," said Lindstrom, who said he expects the devices to be marketed during the first quarter of next year.
While natural gas has its advantages, there are questions that still need to be answered, said Bartley.
"What will the fire regulations be?" he asked. "And local building codes? What are they going to let me put on my property? And how will fuel taxes be collected?"
But, said Bartley, natural gas is cleaner than diesel.
Whatever energy source is used, Meacham said, "conservation has to be part of the equation."
When it comes to vehicles, "It's very narrow to talk about size. The issue is how much energy they consume. I don't think we should drive vehicles any bigger than we need. The more we do that, the longer the limited resources we have will last, and that is the key , making limited resources last and protecting the environment, so we don't do irreparable harm and restore the quality of the air and water, not only for us, but for future generations."