2 Experimental Drugs Make News at Major Meeting
Monday, December 13, 2004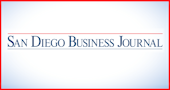 News of two experimental drugs that showed strong early results in treating patients with a blood cancer that has grown resistant to the wonder drug Gleevec dominated the headlines coming out of last week's American Society of Hematology meeting in San Diego.
The drugs, one made by Bristol-Myers Squibb and the other by Novartis might help patients in the most advanced stages of leukemia who have become resistant to Gleevec, feel more normal, according to published reports.
Gleevec, also made by Novartis, has long been hailed as a wonder drug, because it extends lives and targets the enzyme that causes chronic myeloid leukemia, a disease marked by an overgrowth of white blood cells, according to published reports.
Doctors, however, said that it is too soon to tell how long the improvements will last.
Two San Diego-based biotechnology companies , Maxim Pharmaceuticals and Ligand Pharmaceuticals , also reported their findings at this year's 46th annual meeting.
The meeting held from Dec. 4-7 drew nearly 20,000 clinicians and scientists to the San Diego Convention Center.
Shares of Maxim Pharmaceuticals Inc. fell 62 cents to $2.76 on Dec. 6 after it presented late-stage data comparing its experimental drug Ceplene, combined with standard chemotherapy in leukemia patients who were in remission, with patients receiving no treatment.
Thirty-four percent of patients treated with Ceplene and a low dose of chemotherapy were disease-free after three years.
That compares with 24 percent of patients receiving no treatment.
However, the findings suggest that Ceplene showed benefit only in patients in their first remission. Patients who had already suffered at least one relapse didn't show a statistical higher remission rate compared to patients who hadn't received Ceplene.
Some people also suggested that the study design made it hard to establish which drug , Ceplene or the chemotherapy agent , produced the most benefit in patients since they were given as a combined treatment.
Maxim Chairman and Chief Executive Officer Larry Stambaugh said in a statement that he is in discussions with the Food and Drug Administration and European regulators and plans to file for Ceplene's approval by mid-2005.
Last month, Maxim's stock fell as low as $2.11 after it announced it pulled its application with the FDA to seek marketing approval for Ceplene in patients with skin cancer that has spread to the liver.
It also cut 50 percent of its work force.
In a separate announcement Dec. 6, Maxim said that Richard Lowenthal, senior director of regulatory affairs and drug safety, has resigned to work at an early-stage company.
Two other top executives , Chief Financial Officer Anthony Altig and Chief Scientific Officer Kurt Gehlsen resigned in October.
- - -
Ligand Stock Falls: Ligand Pharmaceuticals Inc.'s stock lost 4.52 percent to close at $11.40 on Dec. 7, the day after the firm presented interim data from a small trial testing its approved cancer drug, Ontak, in 17 patients with relapsed refractory T-cell non-Hodgkin's lymphoma.
The findings suggested that some patients responded to the treatment and that it was well tolerated. More patients need to be tested to better define the response rate, Ligand said.
- - -
Triad Sells Program To Novartis: San Diego-based closely held biotech Triad Therapeutics, which is in the process of ceasing its operations, announced Dec. 7 that it sold its p38 kinase inhibitor program to Novartis Pharma AG of Basel, Switzerland, in a deal worth potentially up to $66 million.
Novartis will pay Triad an undisclosed upfront payment and up to $66 million subject to achieved development and regulatory milestones, as well as make additional royalty payments on sales of products.
Novartis plans to use the compounds to try do develop drugs for inflammatory diseases.
Other companies are also trying to develop drugs that block p38, a protein regulating the biosynthesis of key cytokines that promote inflammation, and have been linked to diseases such as rheumatoid arthritis, psoriasis, chronic obstructive pulmonary disease, irritable bowel disease and osteoarthritis, said Triad.