Toll Adds Up in Condemnation Rulings Vs. City
Monday, April 26, 2004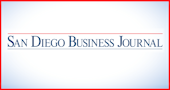 Toll Adds Up in Condemnation Rulings Vs. City
By Rene'e Beasley Jones
City officials confirmed they have paid millions more than expected to build state Route 56 because right-of-way acquisition proved more costly when landowners turned up their noses at the city's appraisal values, resulting in some lawsuits.

That does not include almost $2 million the city spent through December 2003 on litigation involving tracts along the 10-mile stretch of Route 56, a critical east-west link connecting Interstate 5 with Interstate 15. Officials expect to complete the last four miles and open the freeway in July.

To date, the city has spent nearly $19 million more than the value its appraisers placed on property , much of it in the pricey Carmel Valley and Rancho Pe & #324;asquitos area , taken through the eminent domain process, a right of a government agency to take property for public use. Three cases remain on appeal, and one awaits San Diego City Council approval. The final cost overrun for right-of-way acquisition is not known.

At least one dispute could have been settled for far less outside the courtroom, said Michael Pattinson, president of Carlsbad-based Barratt American Inc. To avoid legal fees and get its money sooner, his real estate development firm tried to negotiate a settlement. Barratt was willing to take $1.2 million for its 2 & #733;-acre parcel, Pattinson said.

But city officials refused to budge from their offer of $702,000. That's the price local agricultural land fetched, Pattinson argued, not property soon to be dotted with $400,000 to $600,000 homes.

Barratt took the matter to court. Last year, a jury awarded the firm nearly $2 million for the land and told the city to reimburse Barratt for all its legal fees, which added up to $236,000.

"This is the court's way of punishing the city for its totally unreasonable behavior," Pattinson said.

The Barratt case included another landowner who owned 59 percent of the property. In all, the jury award came to $7.5 million, according to the city's outside counsel.

Pattinson said the city should have contracted with an independent negotiator armed with the authority to settle matters. "The city would have gotten a better result, and we would have gotten our money sooner."

Assessing Value

The city directed its team to calculate the lowest possible appraisals in order to march in with its condemnation power and buy land at a fraction of its worth, Pattinson said.

City officials deny that. Several factors created the quantum leap in assessing fair market values on the 18 properties involved, an official with the city engineering department said.

In five cases that went to trial, landowners believed their land was worth $58.7 million. The city's total estimated value came to $15.7 million. Juries awarded a total of $27.4 million, according to David Skinner, an Oakland-based attorney who handles eminent domain cases statewide. He served as outside counsel for the city on the Route 56 cases.

On cases that settled before trial, the city and property owners were nearly $16 million apart. The city paid $7 million more than its appraised value in those cases, Skinner said.

At the time of the appraisals, which started about four years ago, zoning designations along the highway allowed for a maximum of one dwelling per four acres, Skinner said. With the freeway and new zoning, the density became far higher. The problem confronting appraisers: how to assess fair market value for land that was zoned for low density but had a major highway project coming through.

State law required appraisers to disregard the influence a four-lane highway would someday have on the area, Skinner said. It proved troublesome because the highway has been planned since the late 1950s. In each case, the owners took the position that the land would look like it does today. The city argued the higher density came only as a result of the freeway.

"Appraisers freely admitted that this was a difficult assignment for them," Skinner said. "For eminent domain cases, it was hard for them to reconstruct what approvals would be without state Route 56. They had to base valuations on no freeway. We knew what would happen with the freeway."

Skinner argued the city proved more right than wrong in its appraisal values. Although the jury awards were higher than the city's offer, he said, they stood much closer to the city's valuations than the landowners'.

Tom Nipper, a spokesman for the California Department of Transportation, said Highway 56 is an unusual project on two counts.

First, the state generally conducts right-of-way acquisition, not a city. Ten to 12 years ago, however, California wallowed in financial woes. San Diego wanted the freeway badly enough that it agreed to ante up.

In all, San Diego has invested $90 million, which includes environmental impact reports, some construction costs, and right-of-way acquisition.

Also, the freeway is unusual, Nipper said, because area development plans were taking place almost simultaneously with the highway. "Generally, Caltrans projects are in an area that has already been developed or already planned to be developed, which makes appraisals a lot easier."

Nipper said he had never heard of landowners and government being so far apart on appraisal values in other highway projects.

The Cost

Frank Belock, director of engineering for the city, was quick to point out that city officials spent no general fund money on Route 56. The San Diego Association of Governments pitched in $24 million in October to help cover the higher cost of buying the road's right of way. Other money for the project has come from TransNet, a half-cent countywide sales tax for public transportation.

The highway's cost increased by $43 million when two interchanges were added at no cost to the public, Belock said. Developer impact fees will pay for those additions.

By the time the final four-mile stretch of Route 56 opens in July, the project is expected to cost $227 million. In the late 1990s, state and local officials estimated it would cost $140 million.

Although the right-of-way acquisition costs came in higher than expected, Belock expects construction costs for the freeway to come in $5 million to $10 million less than estimated.

Dean Hiatt, a senior transportation engineer for Sandag, said it's hard to determine whether the additional $24 million allocated to Route 56 last year took money from other local highway projects. At the time of the request, Sandag was staring down a nearly $310 million shortfall from state cuts and delays in funding.

"When looking for options to deal with shortfalls, projects in construction received high priority," Hiatt said of Route 56.

San Diego City Councilman Scott Peters, whose 1st District encompasses the road, said the freeway should have been built 10 to 15 years ago when it would have cost less. No east-west link between Interstates 5 and 15 exists except for state Route 78 in North County and state Route 52, which cuts across the county's mid-section south of Miramar Marine Corps Air Station.

Even with the higher cost of buying land for Route 56, Peters could not imagine a more important task for the local highway system than completing the freeway.

"I don't know why the project languished for a decade or so ," Peters said. "I do know the region has decided it's the No. 1 priority, and we have to get it done. I'd do it again if that's what it takes."