Soft Sales For Callaway Are Key to Q3 Earnings
Monday, October 27, 2003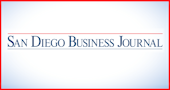 Soft Sales For Callaway Are Key to Q3 Earnings
BY BRAD GRAVES
CARLSBAD , The newly expanded Callaway Golf Co. reported net income of $2.3 million on net sales of $153.6 million in the quarter ended Sept. 30.

In the year-ago quarter, net income was $7.2 million and net sales were $161.2 million.

Sales may have been softer, yet the third quarter of 2003 was a momentous one for Callaway, as it won the assets of Top-Flite Golf Co. at auction. Callaway's final price was $174.4 million.

As a result, Callaway's third-quarter earnings report was as much a look ahead as a look back.

"We have initiated steps to integrate the Callaway Golf and Top-Flite operations, which include the consolidation of our golf ball and golf club manufacturing and R & D; operations," said Ron Drapeau, Callaway's chairman and chief executive, in a statement issued Oct. 23.

Drapeau said he expected the company to take charges of roughly $60 million related to the consolidation. The charges would be mostly non-cash and would happen over the next 12 months.

Drapeau said the company expects to "slightly exceed" its previous earnings estimates during 2003 for its core Callaway Golf business, "even though we are seeing sales decline, as expected, in the back half of the year following a record first six months.

Net sales for the whole of 2003 should be $810 million, including approximately $40 million from Top-Flite, Drapeau said.

In other news, Callaway announced Oct. 17 that it had signed a five-year collective bargaining agreement between Top-Flite and the Boilermaker's Union Local 1851. The union represents production and maintenance employees at Top-Flite's golf ball manufacturing facility in Chicopee, Mass.

Callaway trades on the New York Stock Exchange under the symbol ELY. It closed Oct. 23 at $15.45.